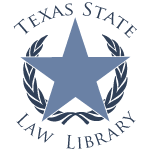 Thursday, February 6, 2014
Library closed due to inclement weather
Due to inclement weather, the library will be closed on Friday, February 7th. We will re-open with normal hours on Monday the 10th at 8am. Our inclement weather policy is to close or delay the start of the day if Austin ISD closes or has a delay. We will also record a voice message on our main telephone line in case of an unforeseen change in library hours, so you can call (512) 463-1722 for any announcements. We may also post about closures or delays on this website and on our Twitter feed.