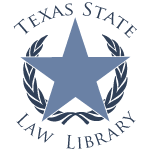 Tuesday, February 24, 2015
Library will open late today
Due to inclement weather, the library will open at 10am today, Tuesday the 24th of February. If there are any further changes to our schedule, we will announce them here as well as via a recorded message at (512) 463-1722. Please see our inclement weather policy for details on when the library may close due to weather.