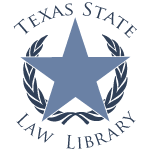 Wednesday, June 17, 2015
LexisNexis Patron Access Training
The library is hosting a LexisNexis Patron Access training course on Thursday, June 25th from 12 – 1 pm in the library's conference room. Please note the new date as it has changed. LexisNexis training is free and the session qualifies for 1 hour of CLE credit, but it is limited to 20 participants. Please sign up in the library at the reference desk or call us at (512) 463-1722 to reserve your spot.