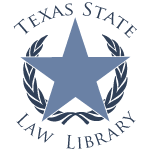 Wednesday, December 2, 2015
Free Online Legal Clinic
TexasLawHelp.org, in partnership with legal aid organizations and libraries across the state, will be conducting its first ever online legal clinic on Tuesday, December 8th, from 6pm to 9pm! A panel of legal experts will take questions from people throughout the state via live chat and video of the event will be streamed live on the internet. Members of the public can participate from home or from certain public libraries. The event will be broadcast from the Texas State Law Library in Austin! For details on how to join in, visit TexasLawHelp.org.