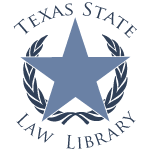 Friday, January 22, 2016
1928-1960 Texas statutes now available online!
We recently updated our digital collection of historical Texas statutes to include digitized copies of the 1928 through 1960 print editions of the Texas statutes! Prior to this project from the Texas State Law Library, there was no freely available source of these statutes anywhere on the Web. We are proud to have filled in this gap of missing valuable Texas historical documents and hope to digitize more editions in the future.