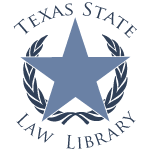 Thursday, January 5, 2017
1962-1966 Texas Historical Statutes now available online!
We're excited to announce that the library has added the 1962, 1964, and 1966 Texas Historical Statutes to our website! Before today, these publications were not available freely online anywhere, but funded with a grant from the Austin Bar Foundation and with permission from Thomson Reuters, the official publisher of the Texas statutes, we have digitized these and made them available in various formats as part of our effort to make the law accessible to all Texans! Through our digitization project, the Texas statutes from 1879 through 1966 are now available online, and we hope to expand this collection further in the future.