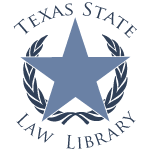 Monday, January 21, 2013
Recently received at the library, this title is recognized as one of the most authoritative administrative law treatises. It is heavily cited in judicial opinions. The 2013 supplement updates the 5th edition, released in 2010. Developments covered include injunctive relief requirements, nondelegation doctrine, differences between administrative rules and policy statements, and judicial review of adjudications. An updated table of cases is included.
We have many administrative law titles to meet your research needs including Texas Administrative Practice and Procedure, Administrative Law Practice, and almost every edition of the Advanced Administrative Law Course from the Texas State Bar (1989 to the present). Contact us at (512) 463-1722 or submit a question using our Ask a Librarian service for more information.