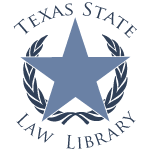 Monday, January 14, 2013
On January 8th, 2013, the 83rd Texas Legislative session began. During this time, members of the House and Senate vote on a variety of bills to add, amend, and repeal Texas laws. The Texas State Law Library reference staff is available to assist in locating bills and helping the public navigate available resources. Contact us at (512) 463-1722 or submit a question using our Ask a Librarian service.
It is possible to search for bills on the Texas Legislature Web site. Also available on that site are video broadcasts of House and Senate proceedings, information on votes for the House and Senate, information on how a bill becomes law, and a glossary to define particular terms. If you have trouble locating a particular resource, feel free to give us a call.