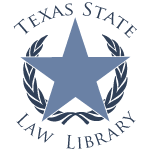 Monday, March 18, 2013
We have found that certain legal questions come up very often. To help folks easily find answers to these common questions, the library has collected the answers to the most frequently asked legal questions that we receive. While we are unable to provide legal advice or address your specific situation, the information we do provide may help answer your question.
Most of the questions we feature deal with consumer issues - for example: Do I have a right to return an item to a store? How do I get a debt collector to stop calling me? Do gift cards expire? But we also answer questions relating to criminal law, family law, and other miscellaneous topics. If your question is not addressed on our frequently asked legal questions page, you can Ask a Librarian or call the library at (512) 463-1721.