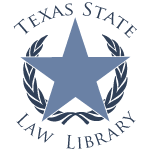 Monday, June 3, 2013
When researching a case, often the first step is using a citator service to find the complete history of the case and any primary or secondary sources that reference it. We no longer carry Shepard's Citations in print, but Shepard's Online and Westlaw's KeyCite are available on the library's computers. Both services can be used to generate thorough reports of prior and subsequent history, citing references, and research references for a given case or statute.
If you are not able to visit the library to use these resources, reference staff are available to generate citator reports upon request for specific citations. These can be sent via e-mail or regular mail, but they are subject to document delivery fees. For more information or to request a citator report, please contact a reference librarian by phone at (512) 463-1722 or using our Ask a Librarian service.