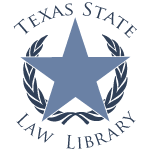 Monday, July 22, 2013
The Texas Family Law Practice Manual, published by the Texas State Bar, is an invaluable resource for both practitioners and individuals looking for Texas family law forms. The six-volume set has over 740 family law sample forms to assist in drafting legal documents. The forms have marginal notes and instructions to instruct in the creation of documents for specific legal situations. Individual chapters cover divorce proceedings, discovery, protective orders, enforcement, suits affecting parent-child relationship, termination of the parent-child relationship, and adoption of a child. The library has two copies of the six-volume set available for circulation and one reference set which is always available for library patrons.
If you have questions regarding this volume or any of the library's treatises, please contact us at (512) 463-1722 or submit a question via our Ask a Librarian service.