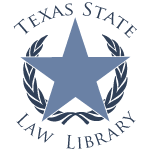 Monday, May 12, 2014
Recently received at the Texas State Law Library and now in its fourth edition, Texas Probate System has been expanded to 2 volumes and centers on the new Texas Estates Code, which superseded the Texas Probate Code on January 1, 2014. This title provides a thorough, step-by-step overview of probate law from an initial consultation with a client to the estate closing by providing the necessary forms, letters, instructions, worksheets, checklists, and a list of significant dates to keep in mind. All of these documents contain current, up-to-date citations to the Texas Estates Code. Also new in this edition are procedures for testate and intestate independent administration by agreement.
Contact us at (512) 463-1722 or submit a question using our Ask a Librarian service for more information about this title or other books in the library.