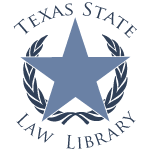 Monday, April 30, 2018
Remote database access is not currently available
Update! As of May 2, 2018, access to most databases has been restored! A few are still being worked on (NCLC, West Academic, TexShare), but we are hopeful they should be back soon, too.
We are experiencing technical issues with remote access to library databases. We apologize for the lapse in access and hope it can be resolved as soon as possible. Please call the library at (512) 463-1722 or e-mail us if you would like research assistance during this downtime.