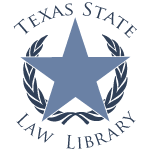 Wednesday, October 26, 2016
Rescheduled Lexis Training
We apologize for the late notice, but the October 27th advanced Lexis training was canceled by the instructor. The session has been rescheduled for next Thursday, November 3rd, from 12 – 1 pm. The training is free and the session qualifies for 1 hour of CLE credit, but it is limited to 20 participants. Please sign up in the library at the reference desk or call us at (512) 463-1722 to reserve your spot.