Attorney General Opinions (1891–1938)
Prior to 1939, the publication of Attorney General opinions was not systematic or comprehensive. These early opinions were not numbered sequentially like they are today. The opinions found on this page are extracted from biennial reports from the Attorney General. We provide the cover page and, whenever available, the table of contents of each biennial report along with the opinions themselves and any indexes from the report that may help you locate a particular opinion.
Note: The 1901–1902, 1903–1904, and 1904–1906 biennial reports do not contain any opinions, so they are not included here. We also do not have access to a report for 1910–1912. Reports prior to 1912–1914 did not have tables of contents.
Opinions from 1939 onward are available on the Attorney General's website.
1891–1892
Charles A. Culberson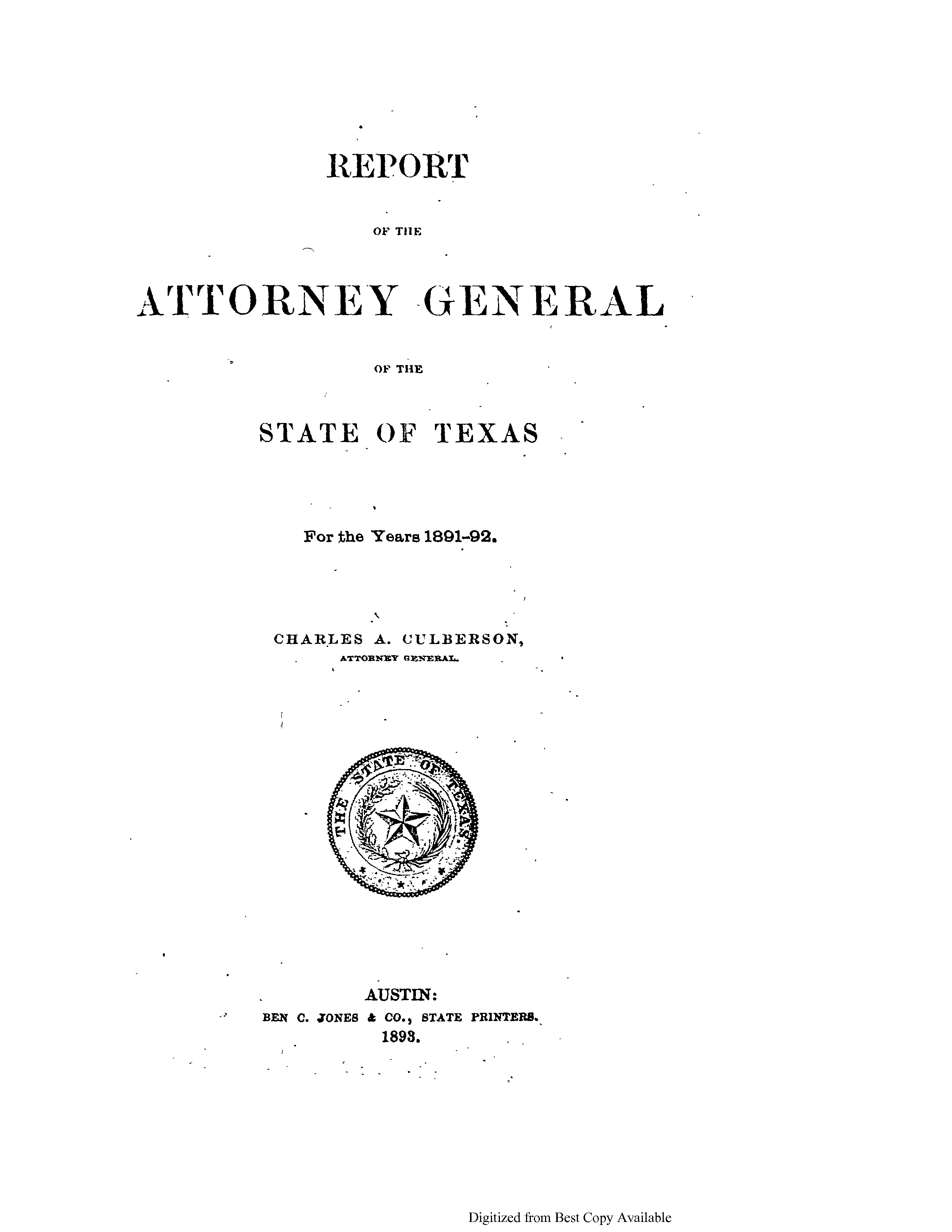 1893–1894
Charles A. Culberson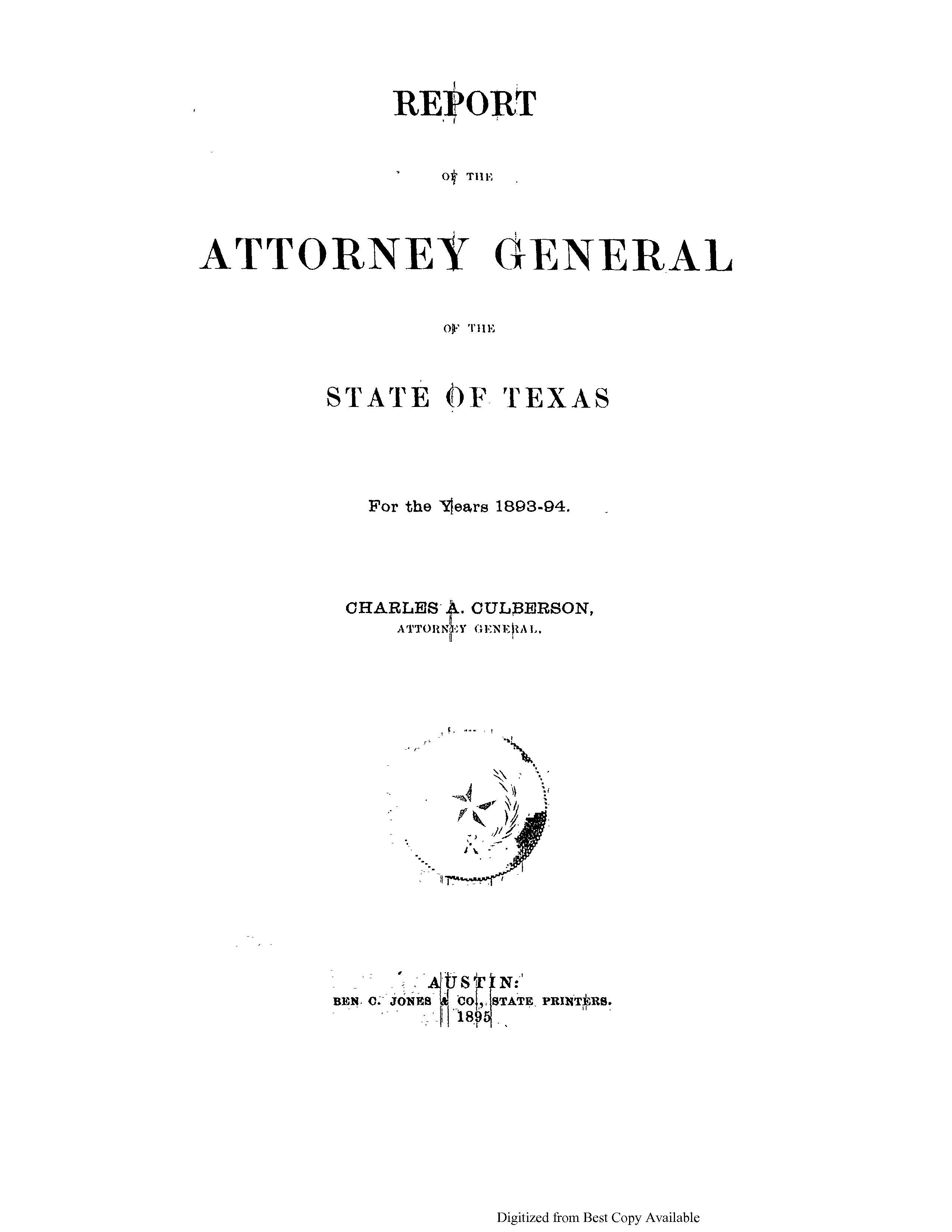 1895–1896
M. M. Crane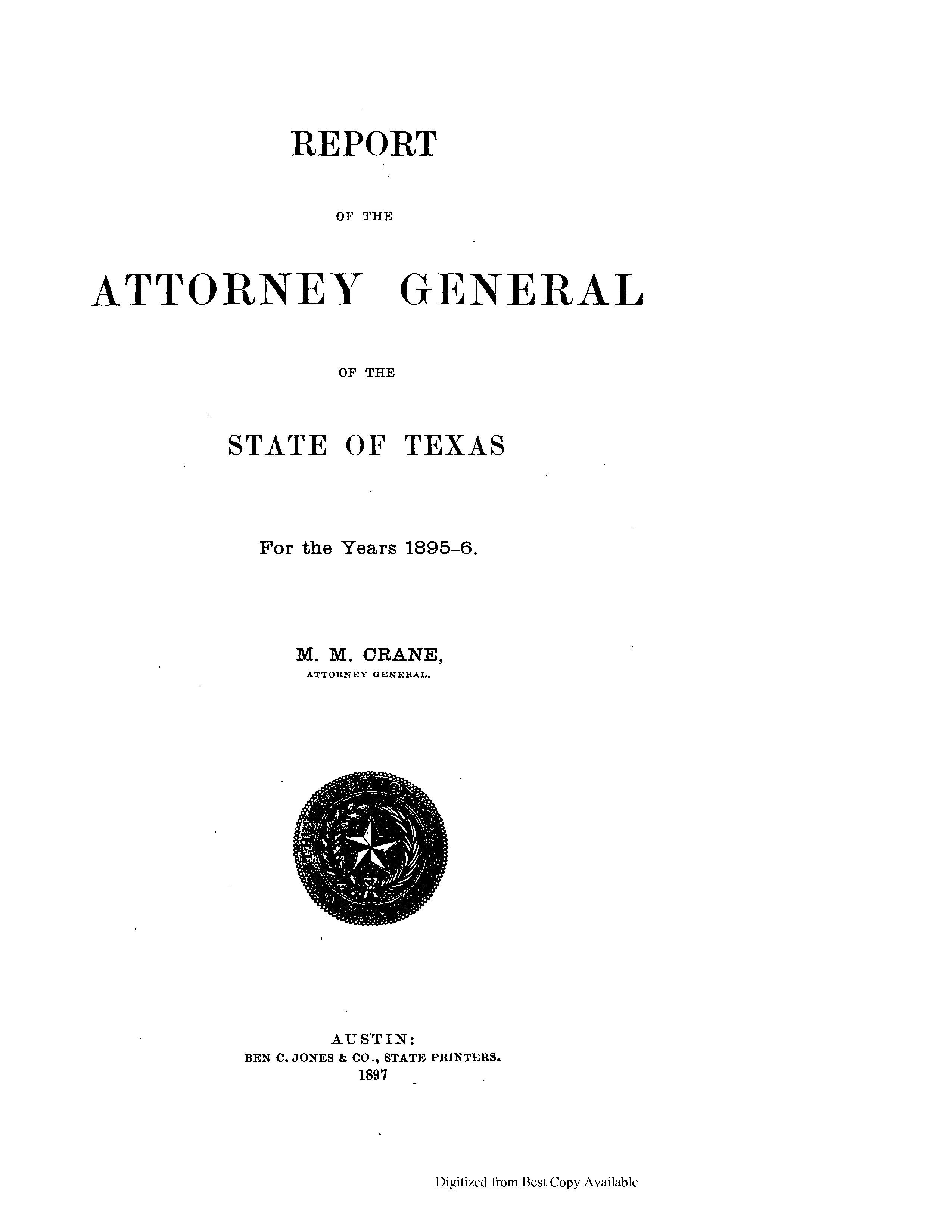 1897–1898
M. M. Crane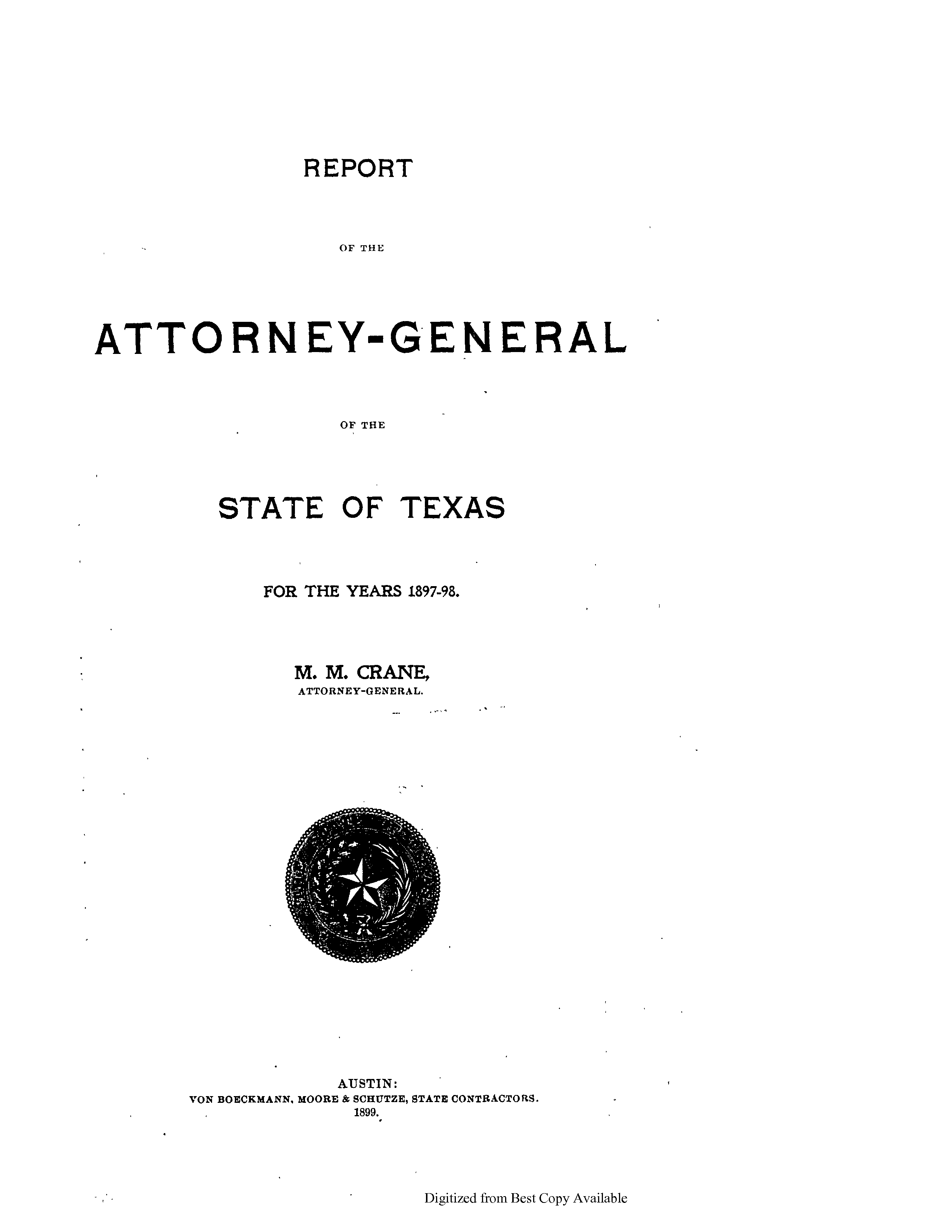 1899–1900
T. S. Smith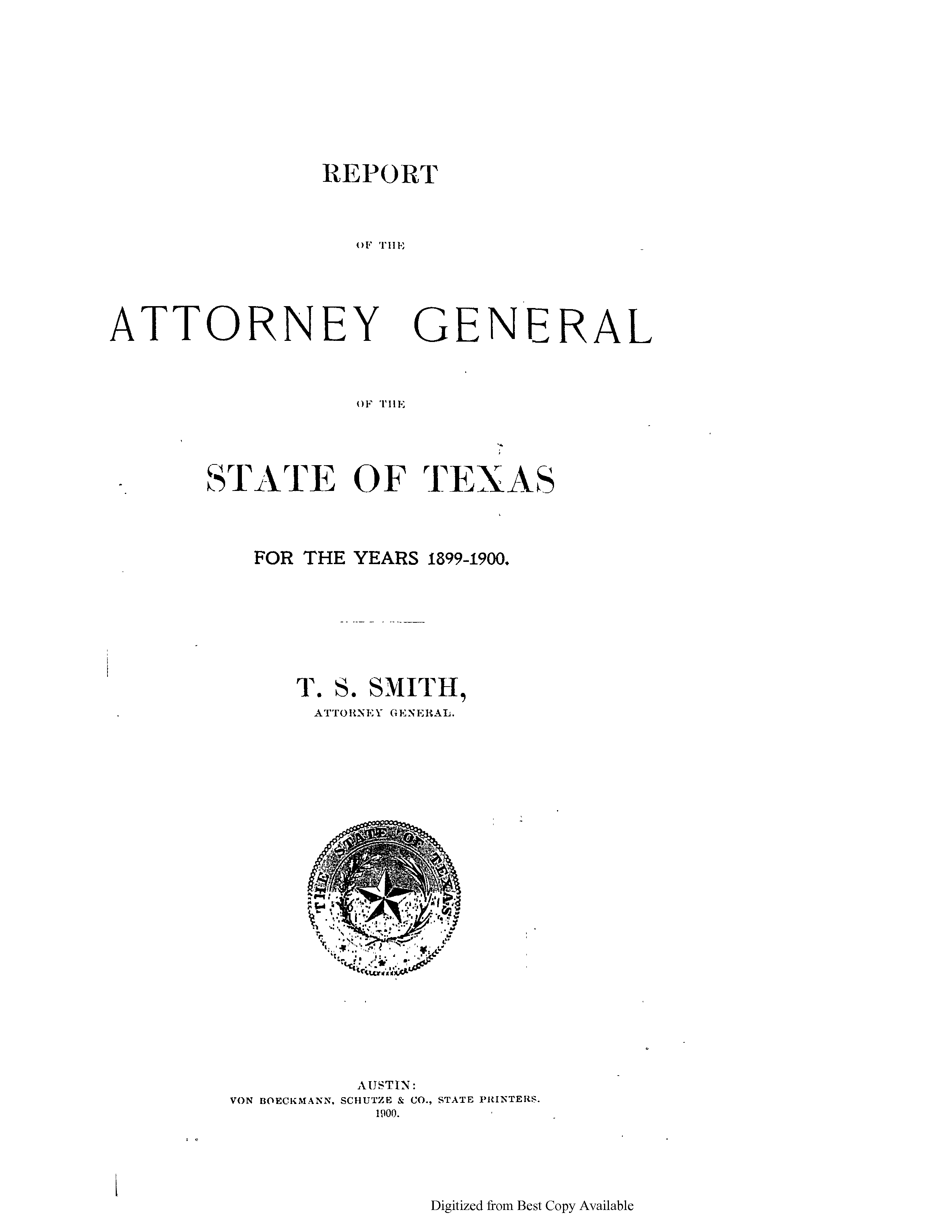 1906–1908
R. V. Davidson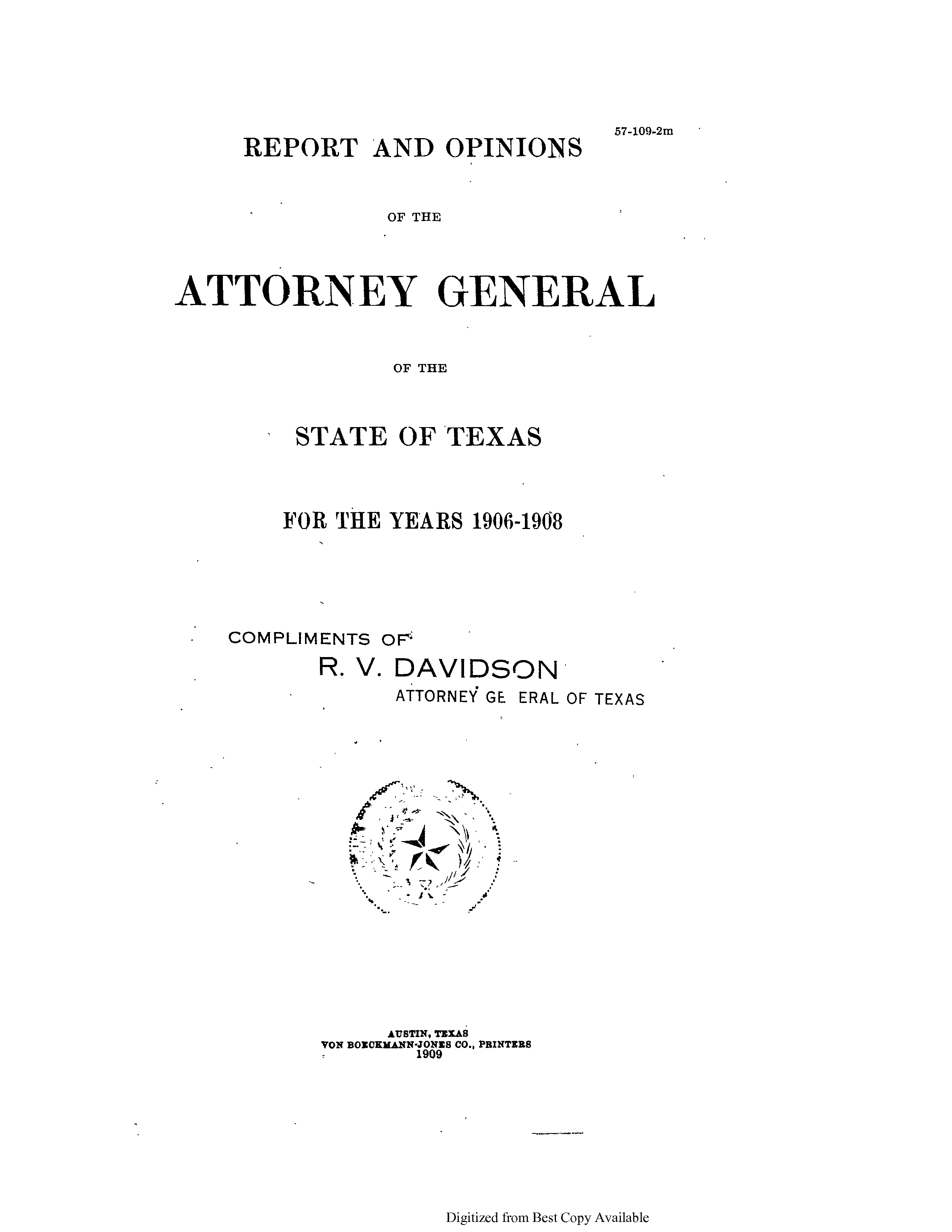 1908–1910
Jewel P. Lightfoot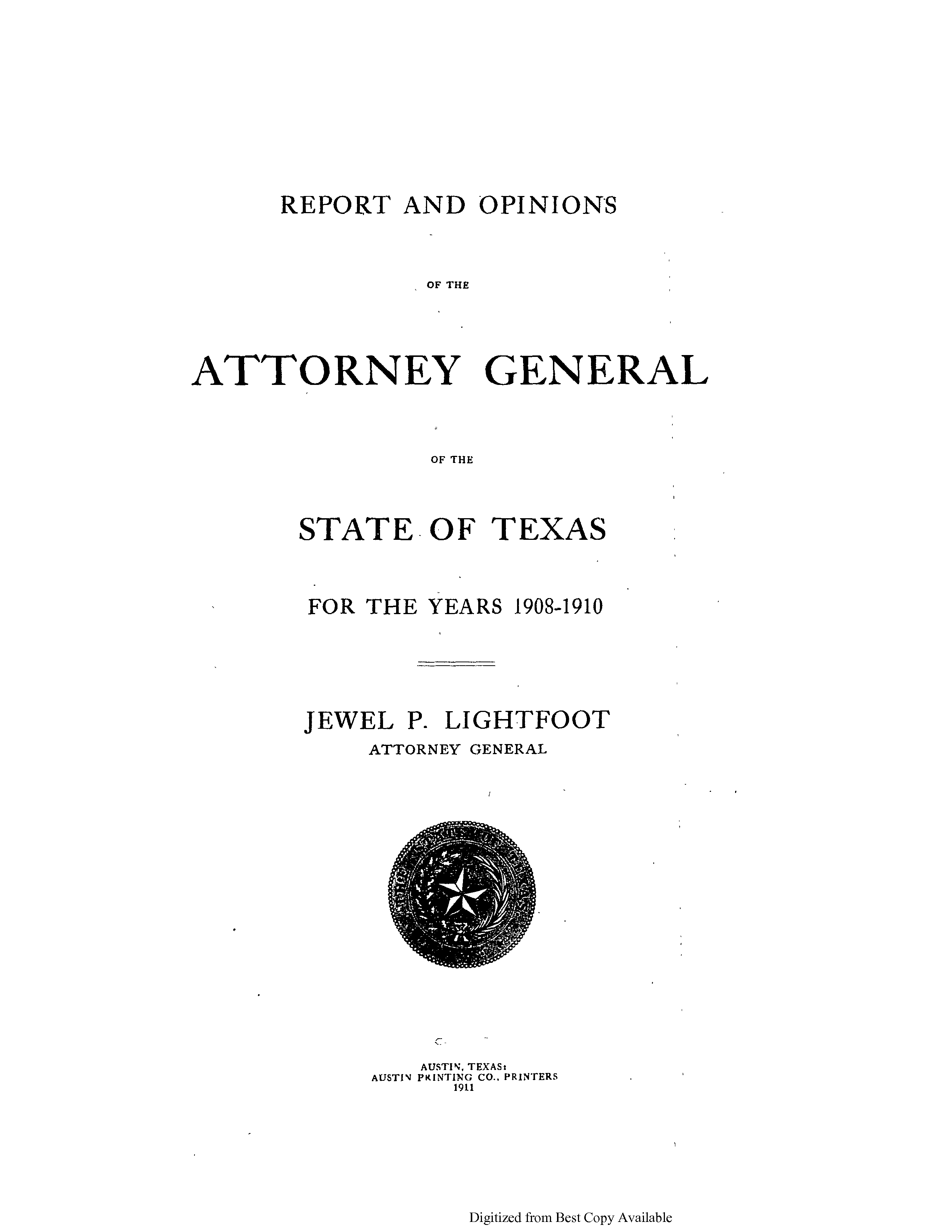 1912–1914
B. F. Looney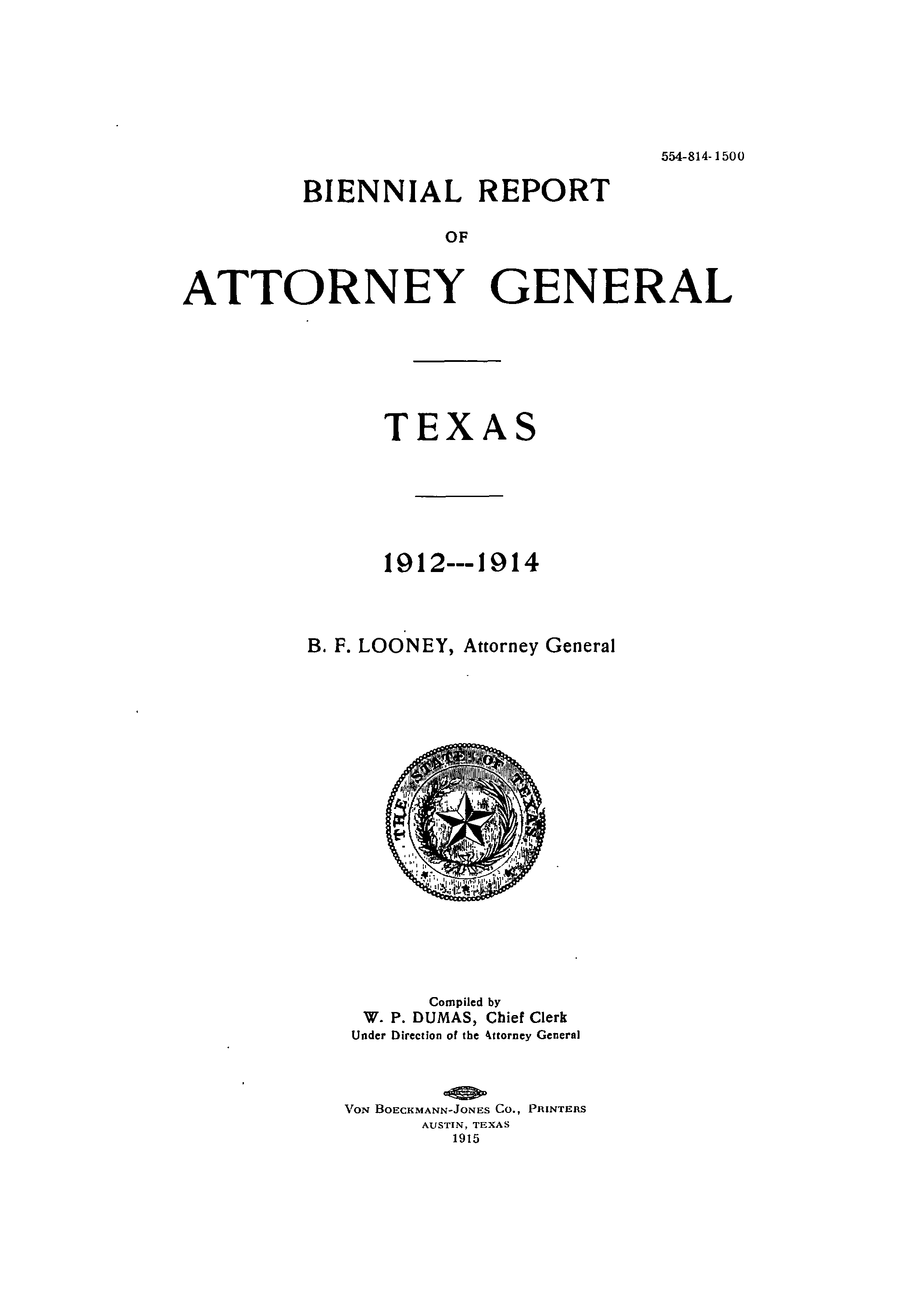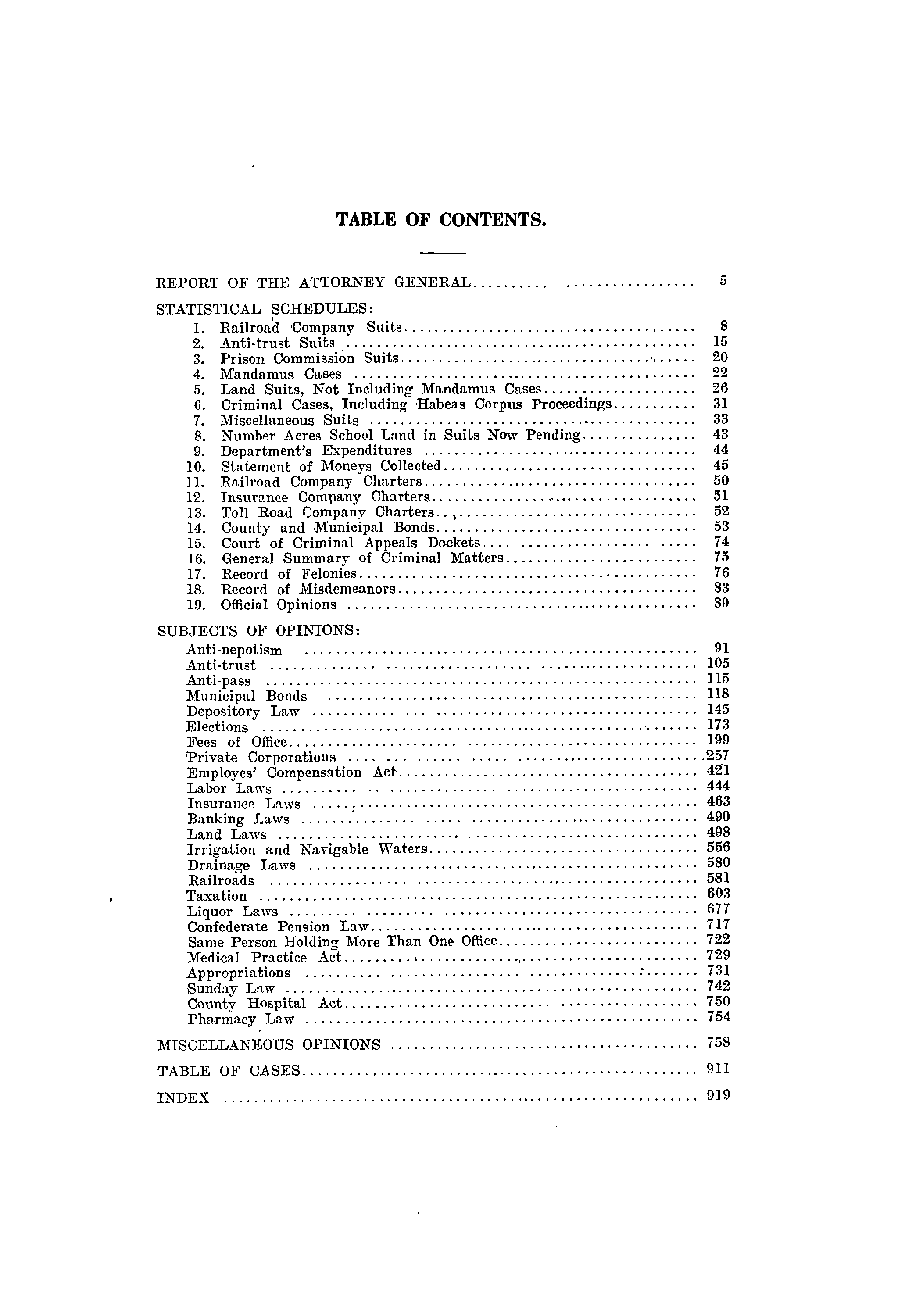 1914–1916
B. F. Looney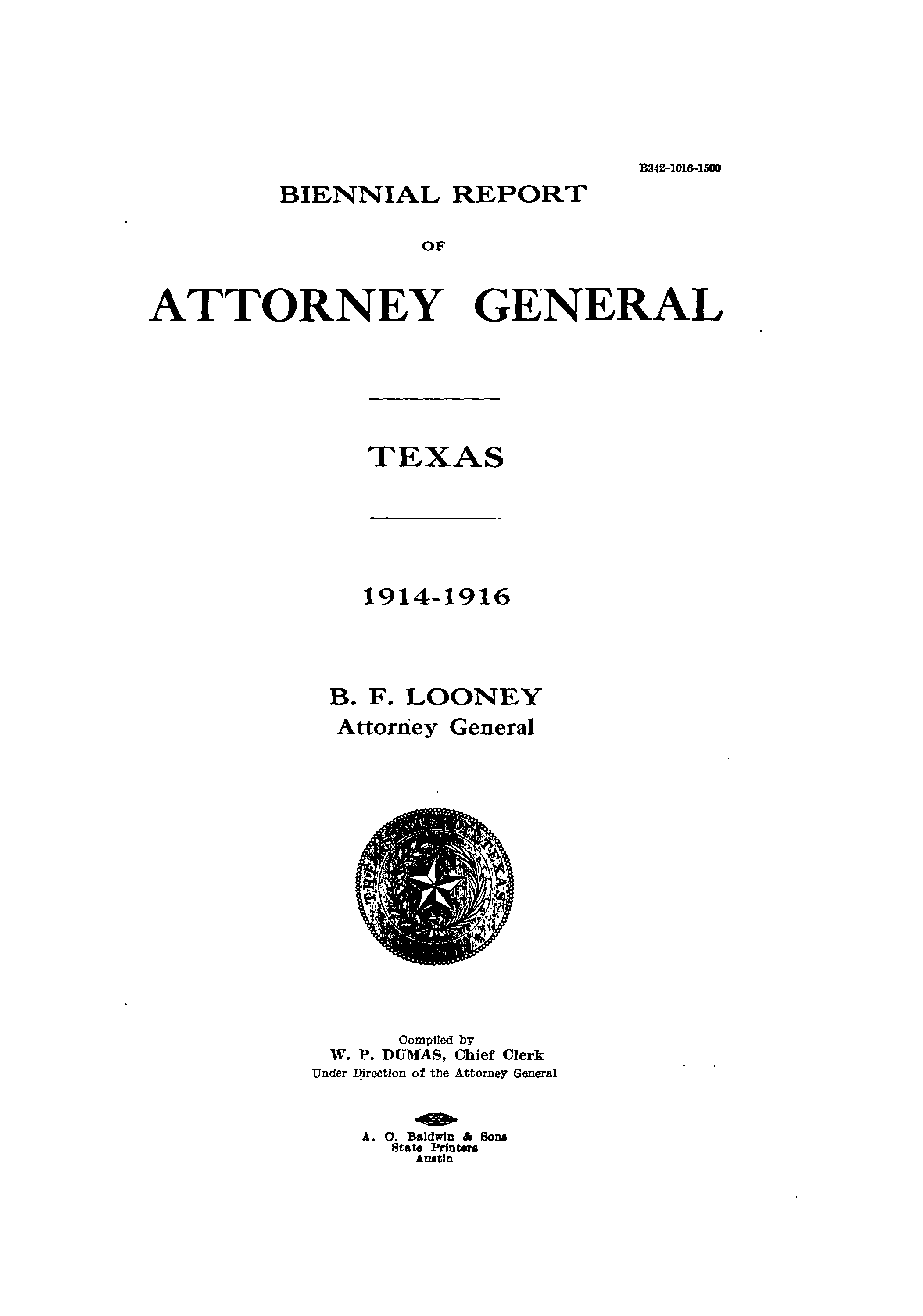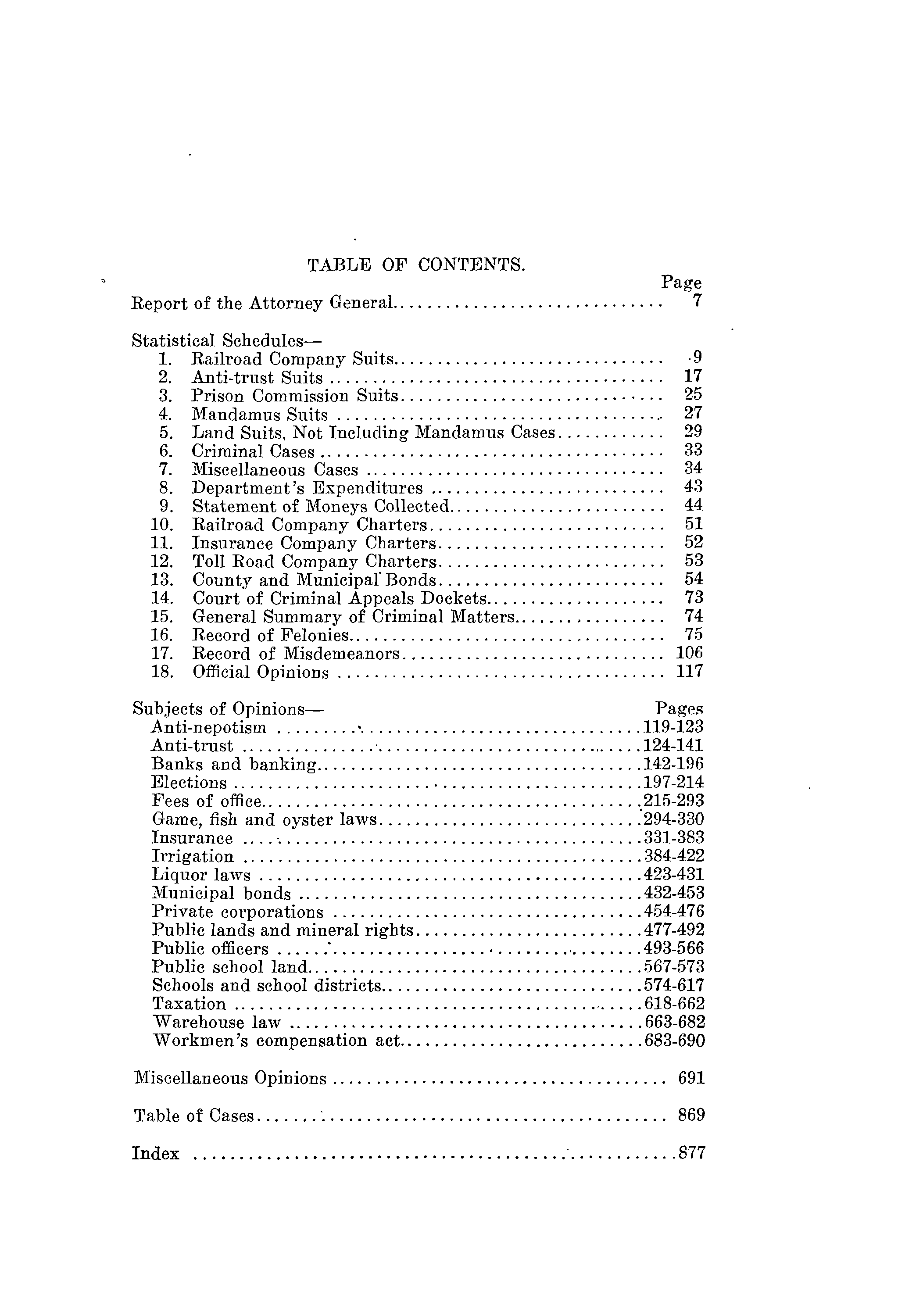 1916–1918
B. F. Looney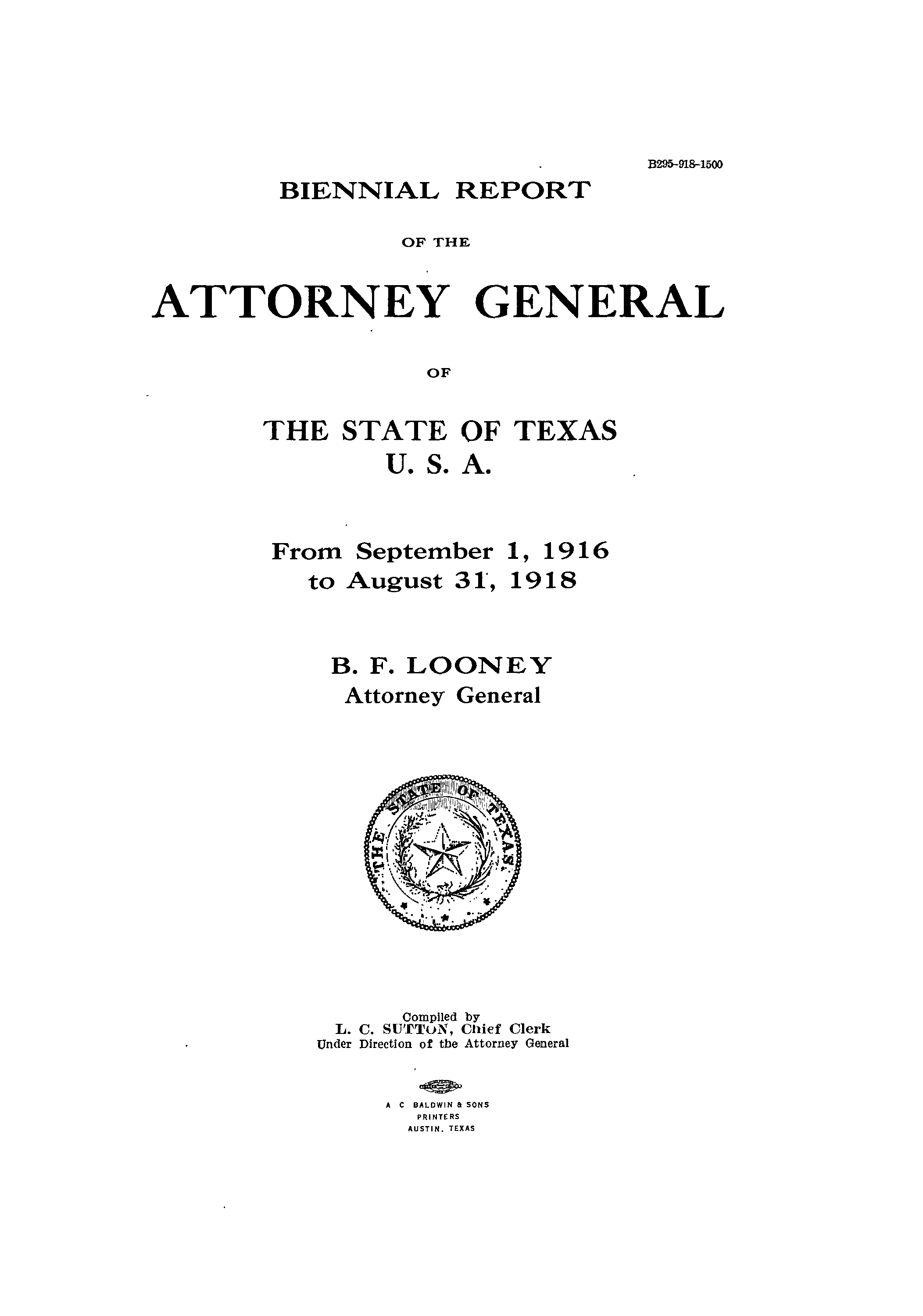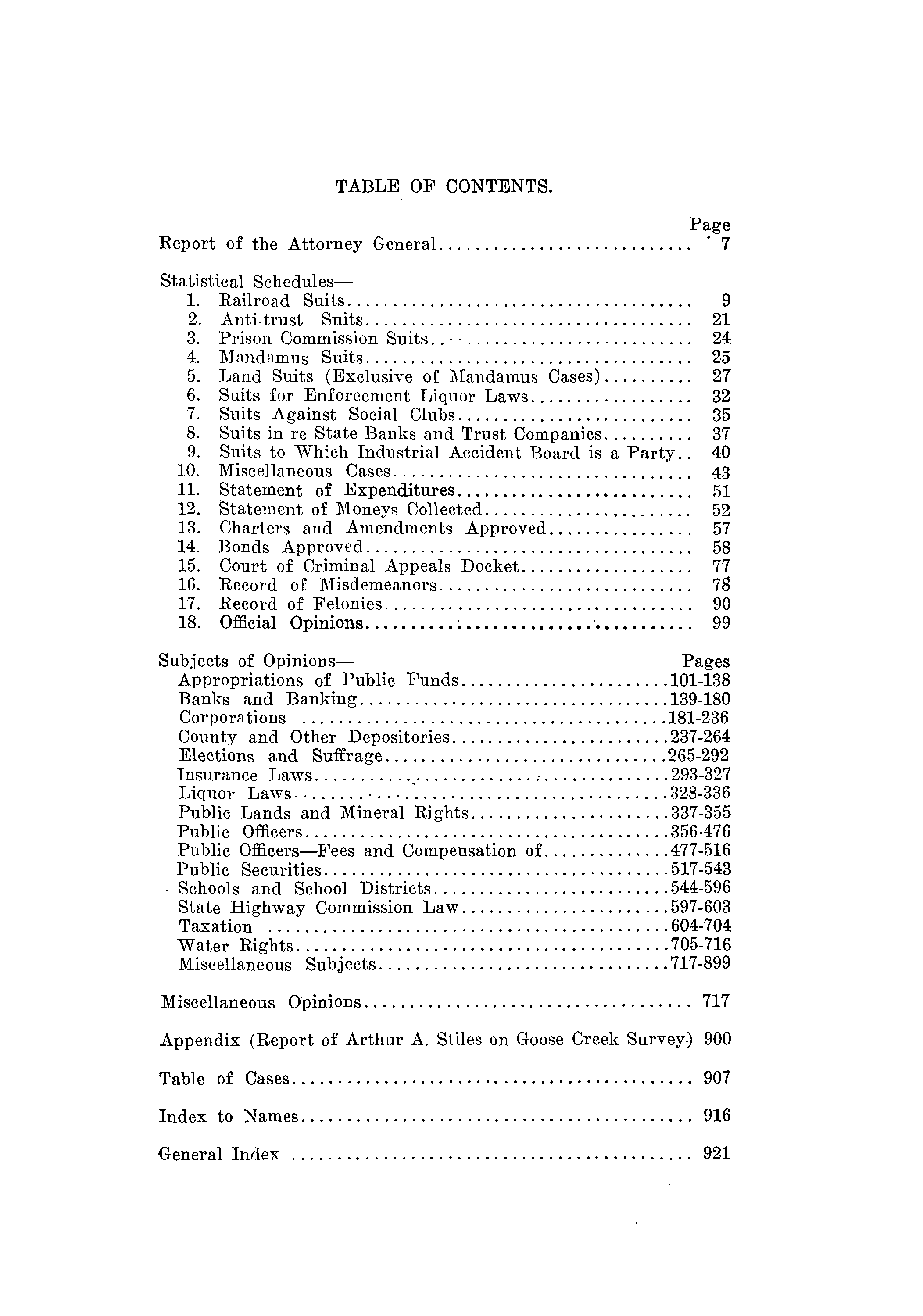 1918–1920
C. M. Cureton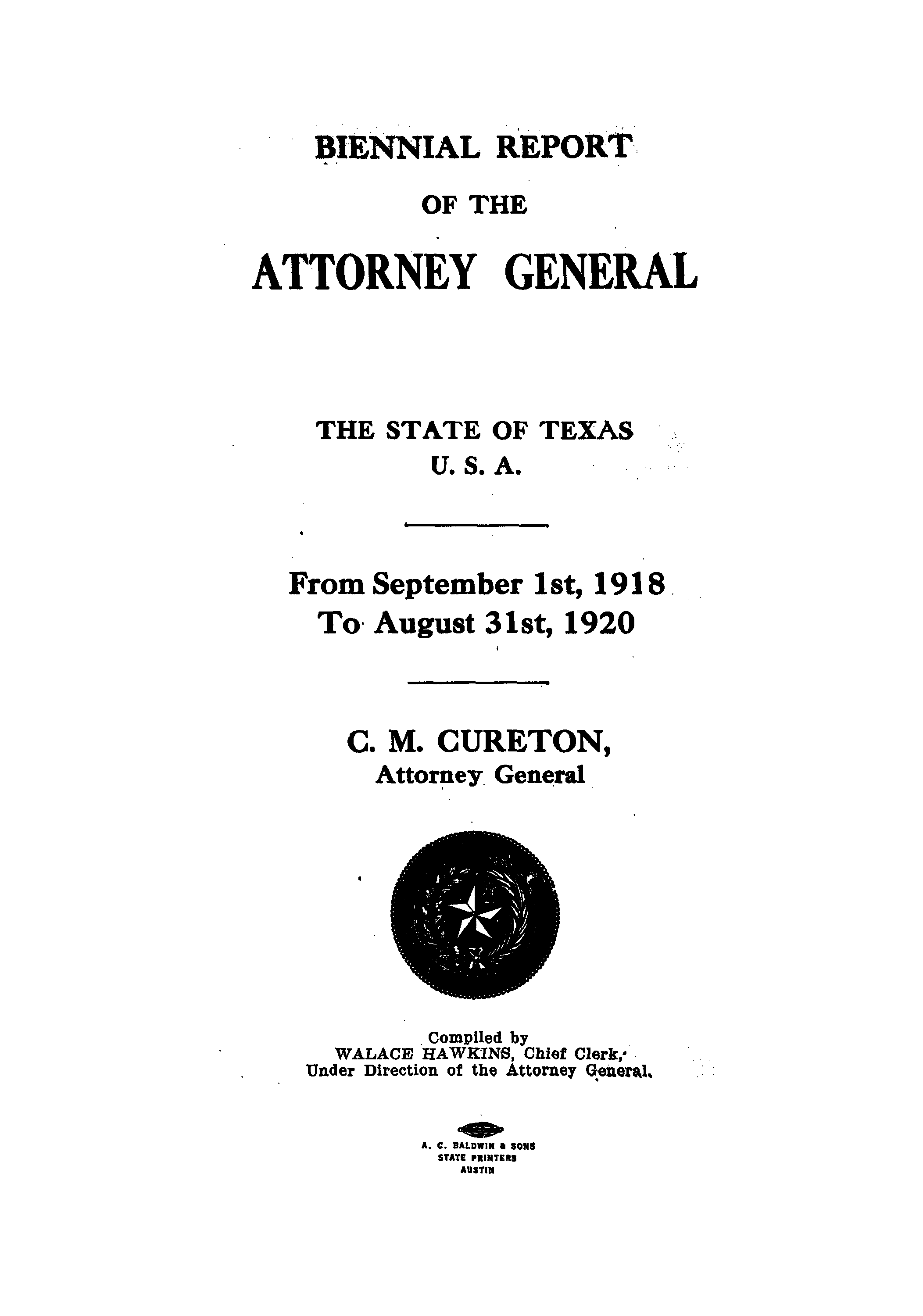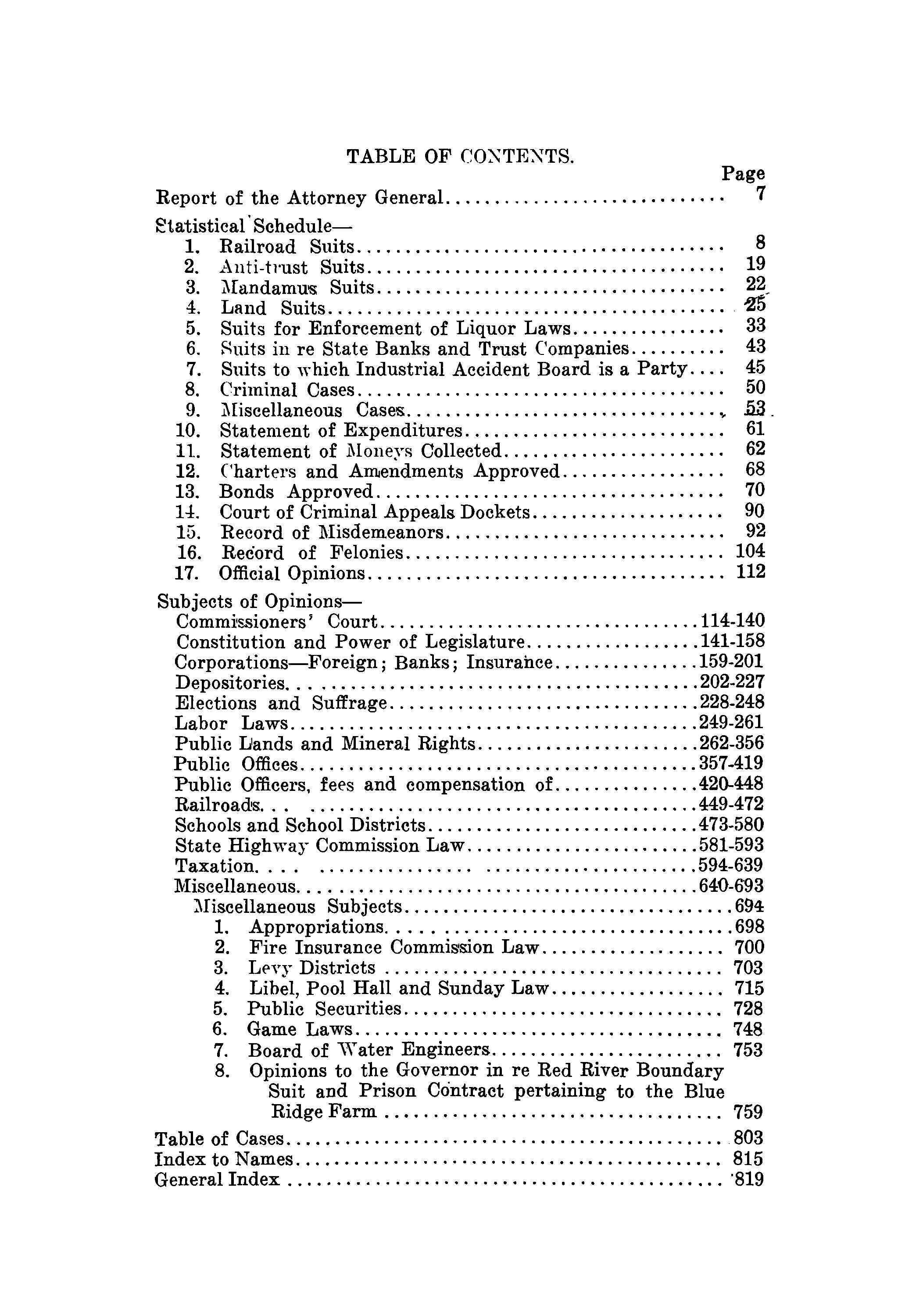 1920–1922
W. A. Keeling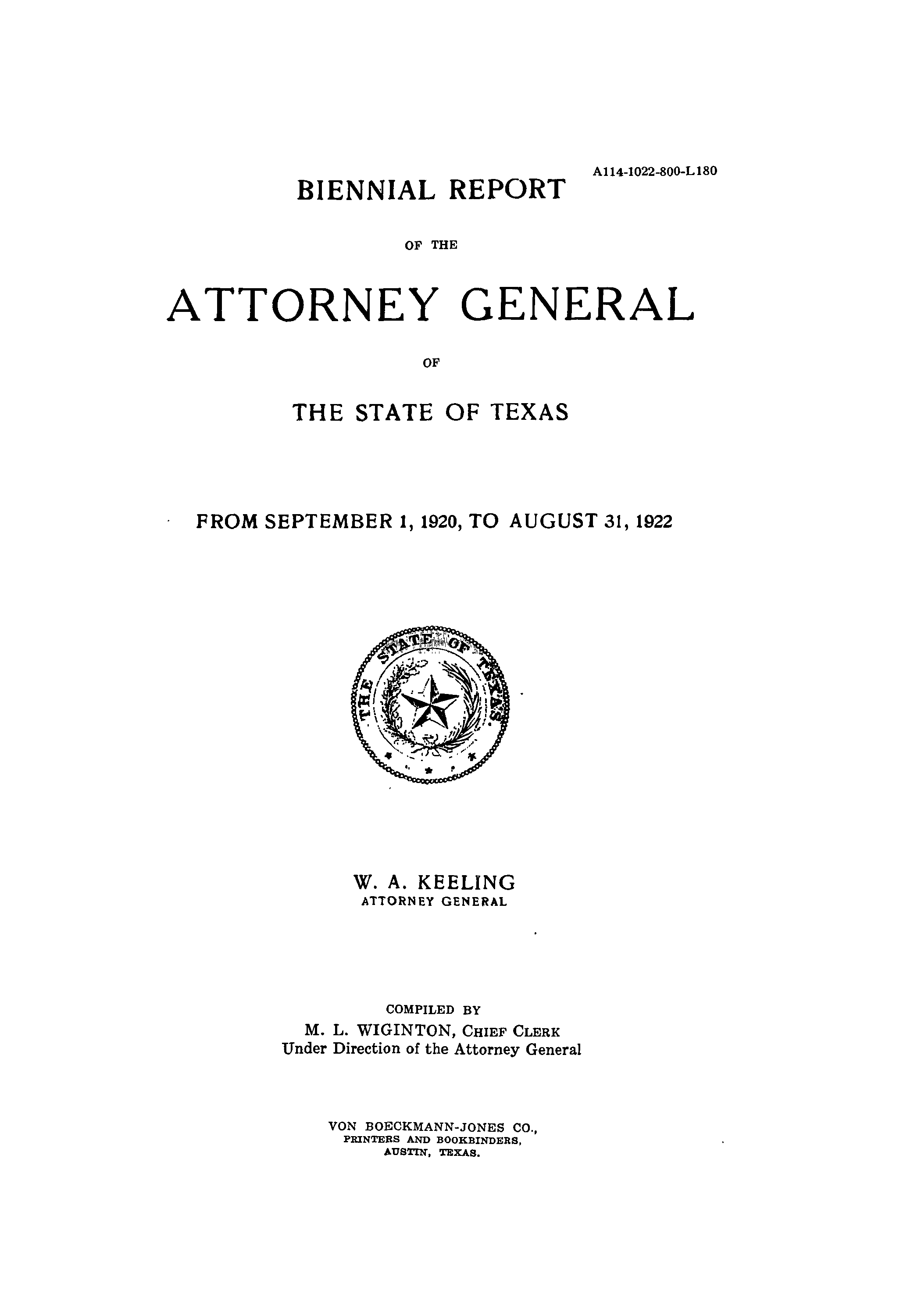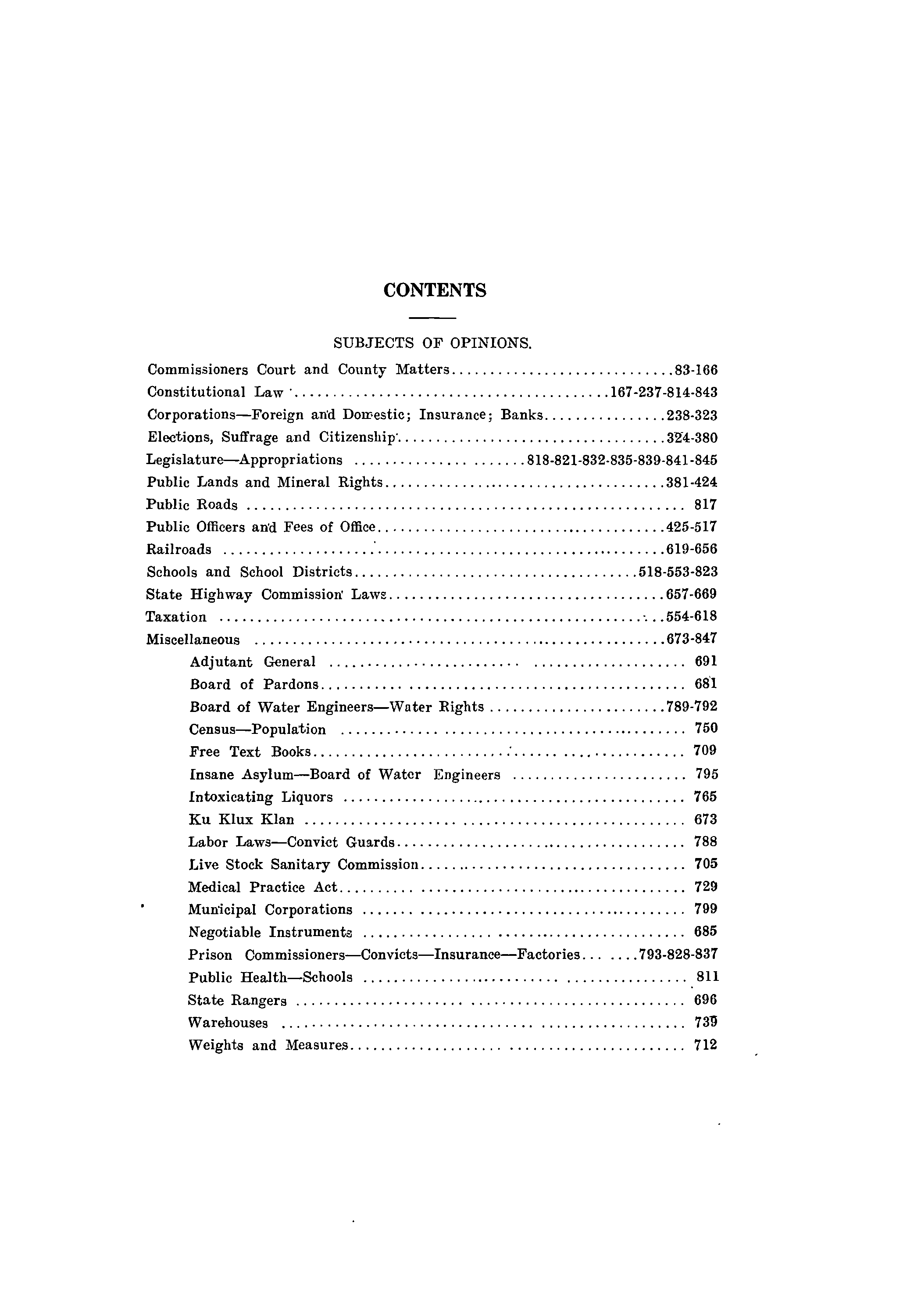 1922–1924
W. A. Keeling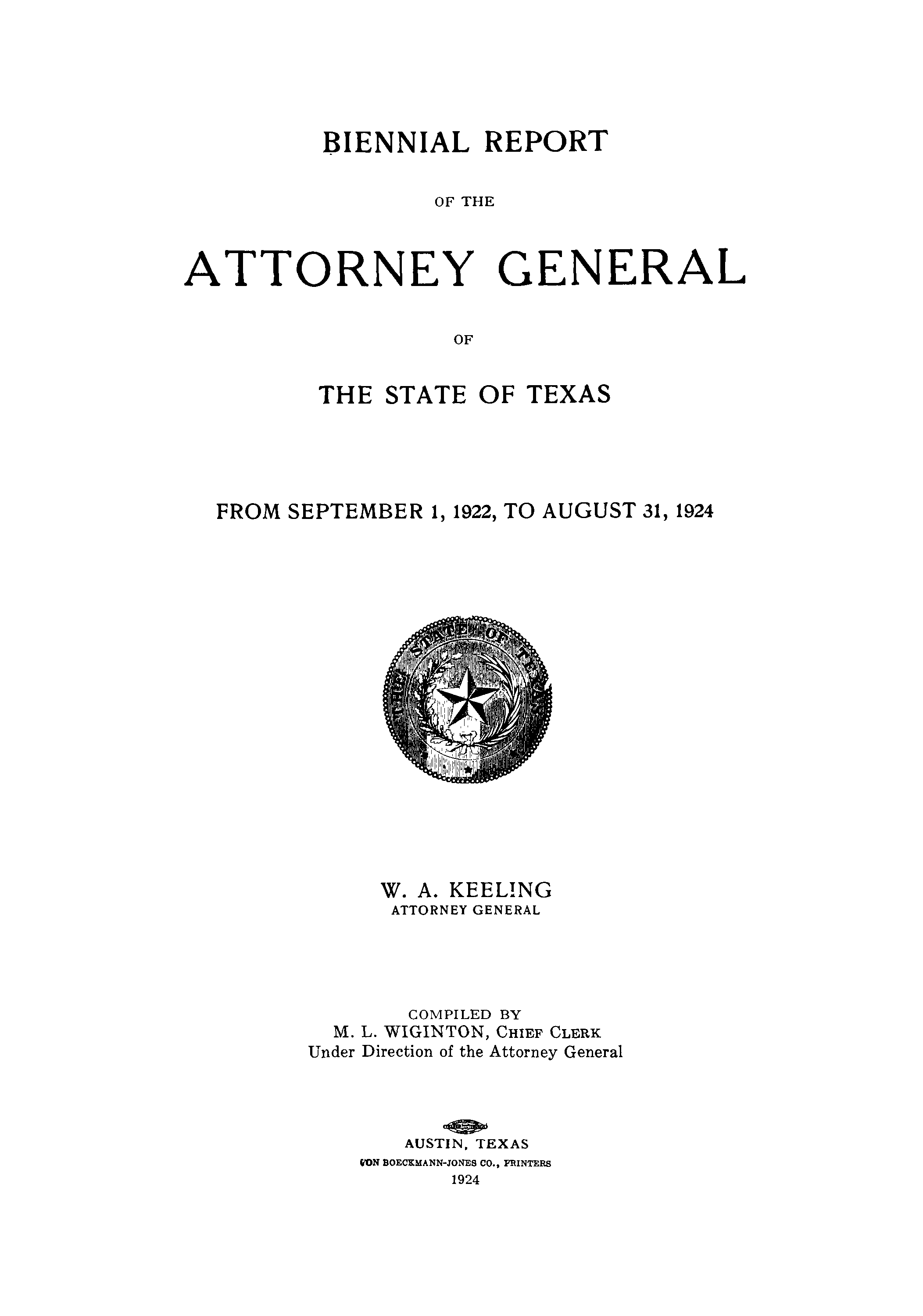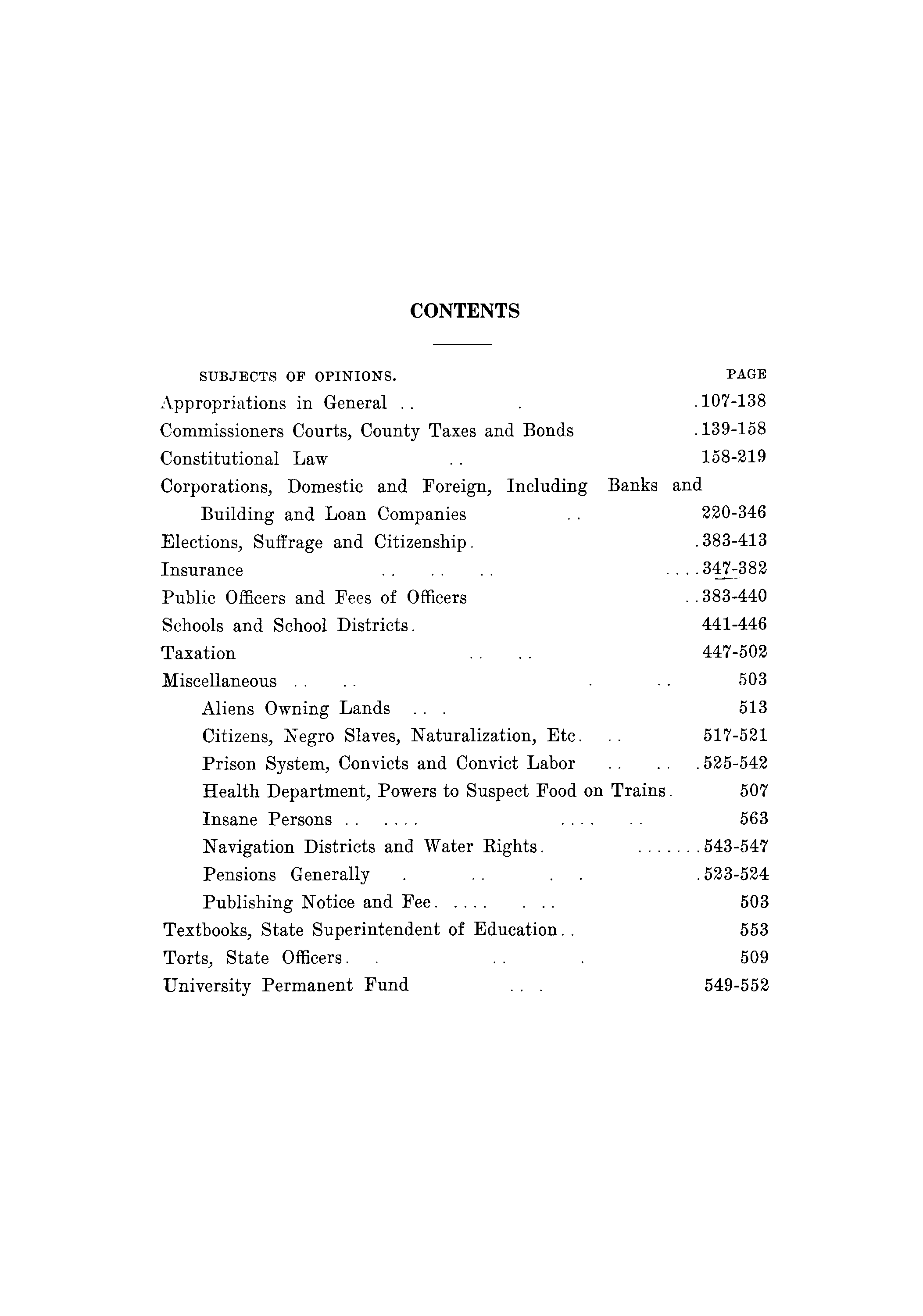 Opinions [PDF] General Subject Index [PDF] Index to Names [PDF]
1924–1926
Dan Moody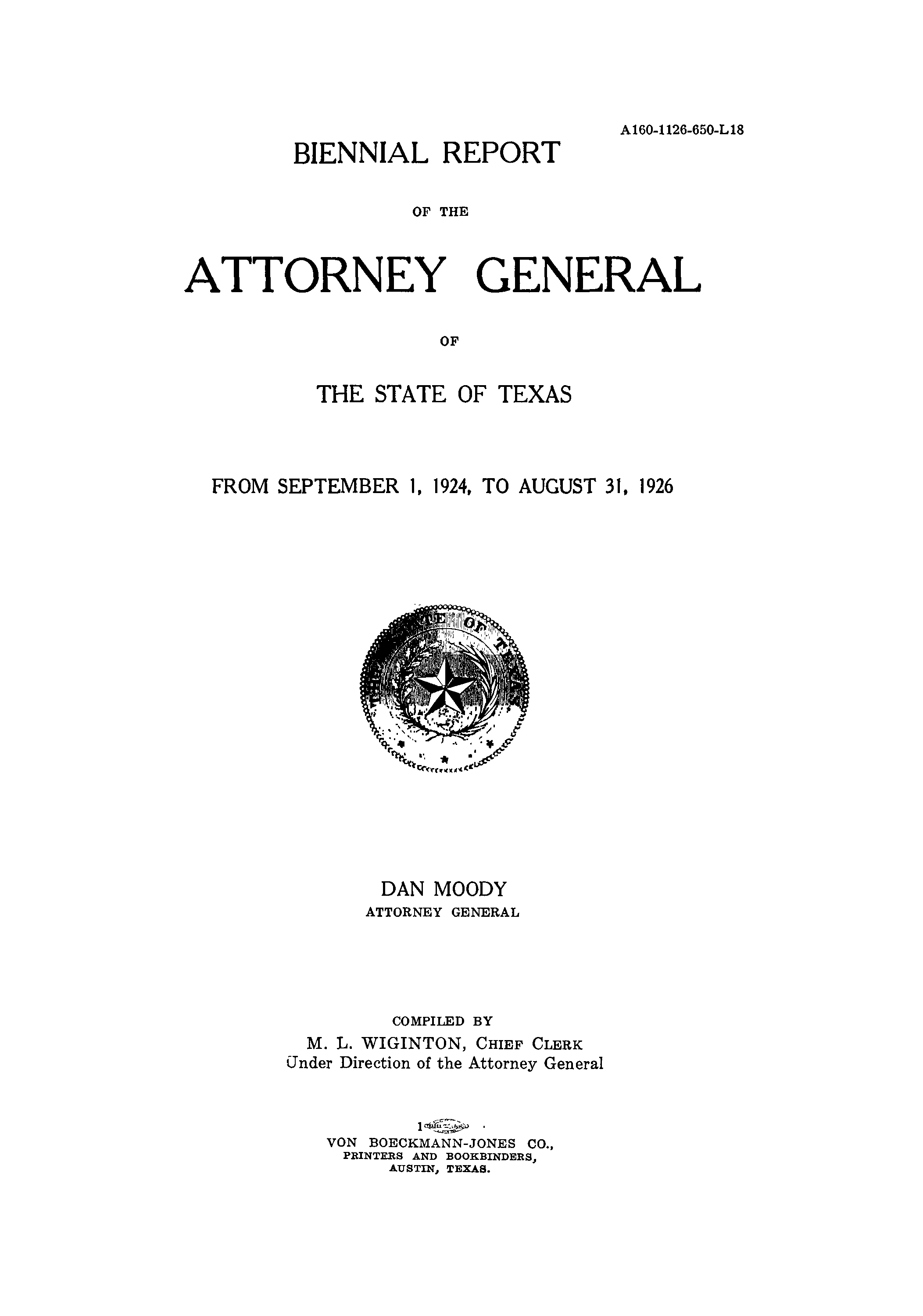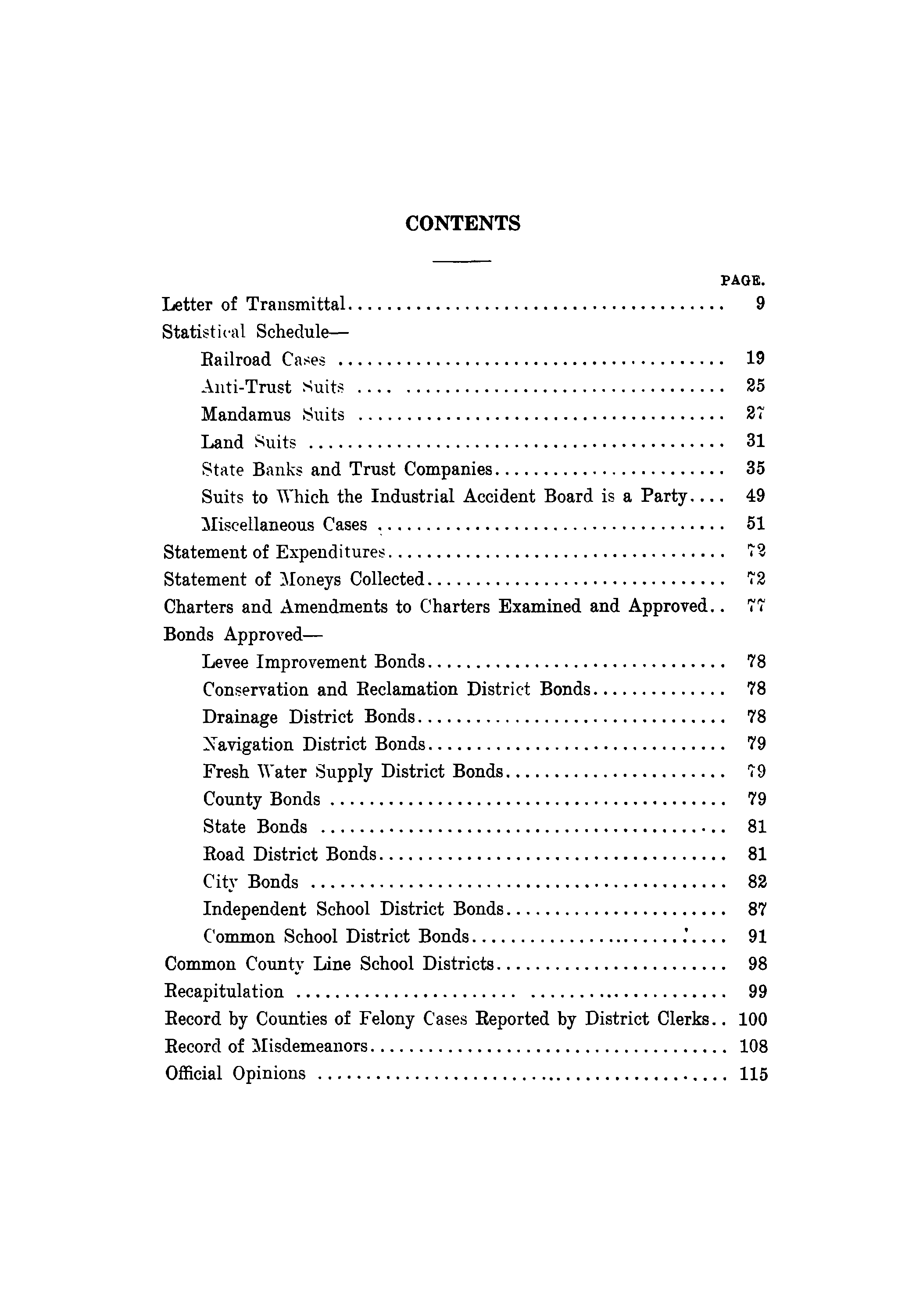 Opinions [PDF] General Subject Index [PDF] Index to Names [PDF]
1926–1928
Claude Pollard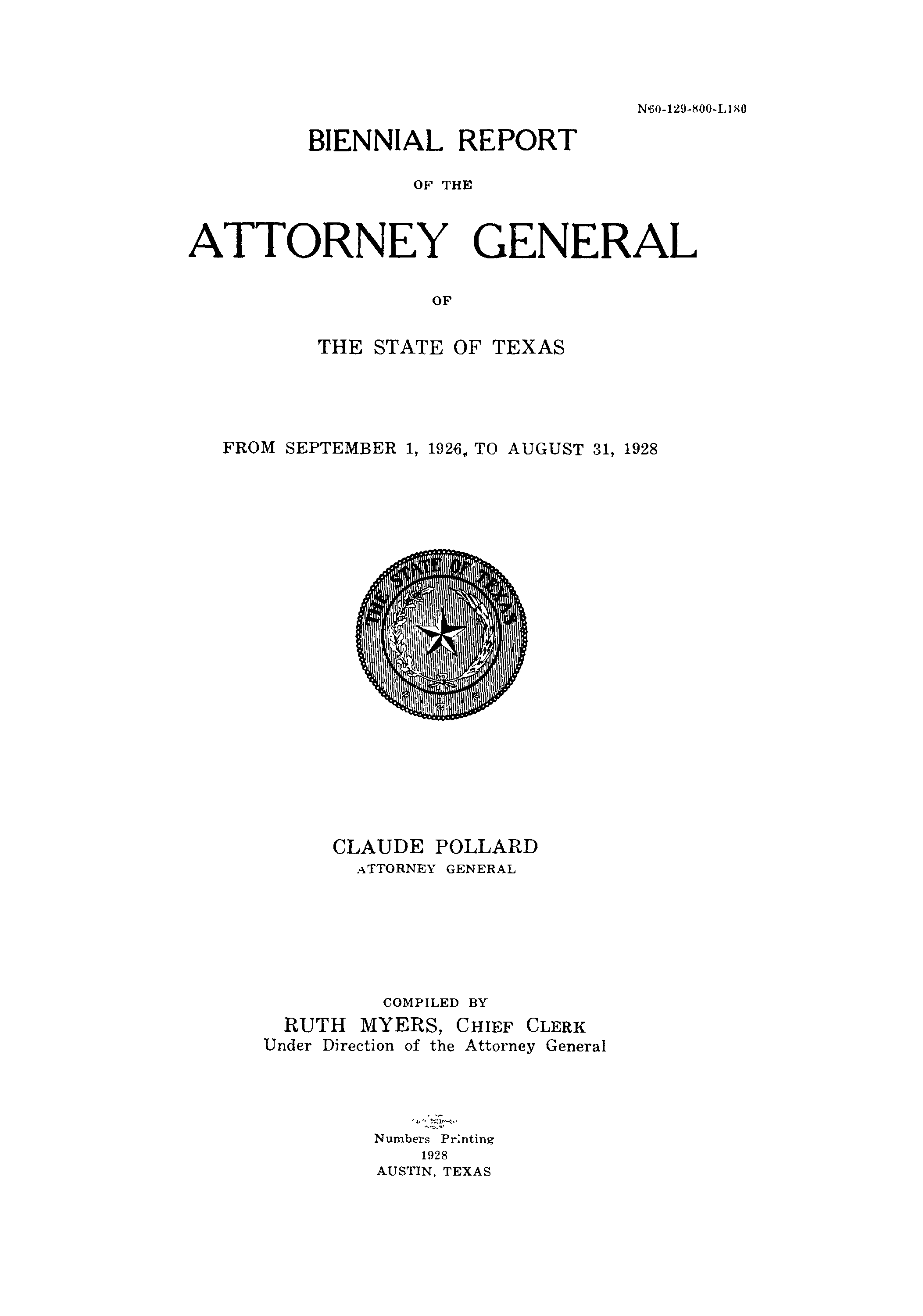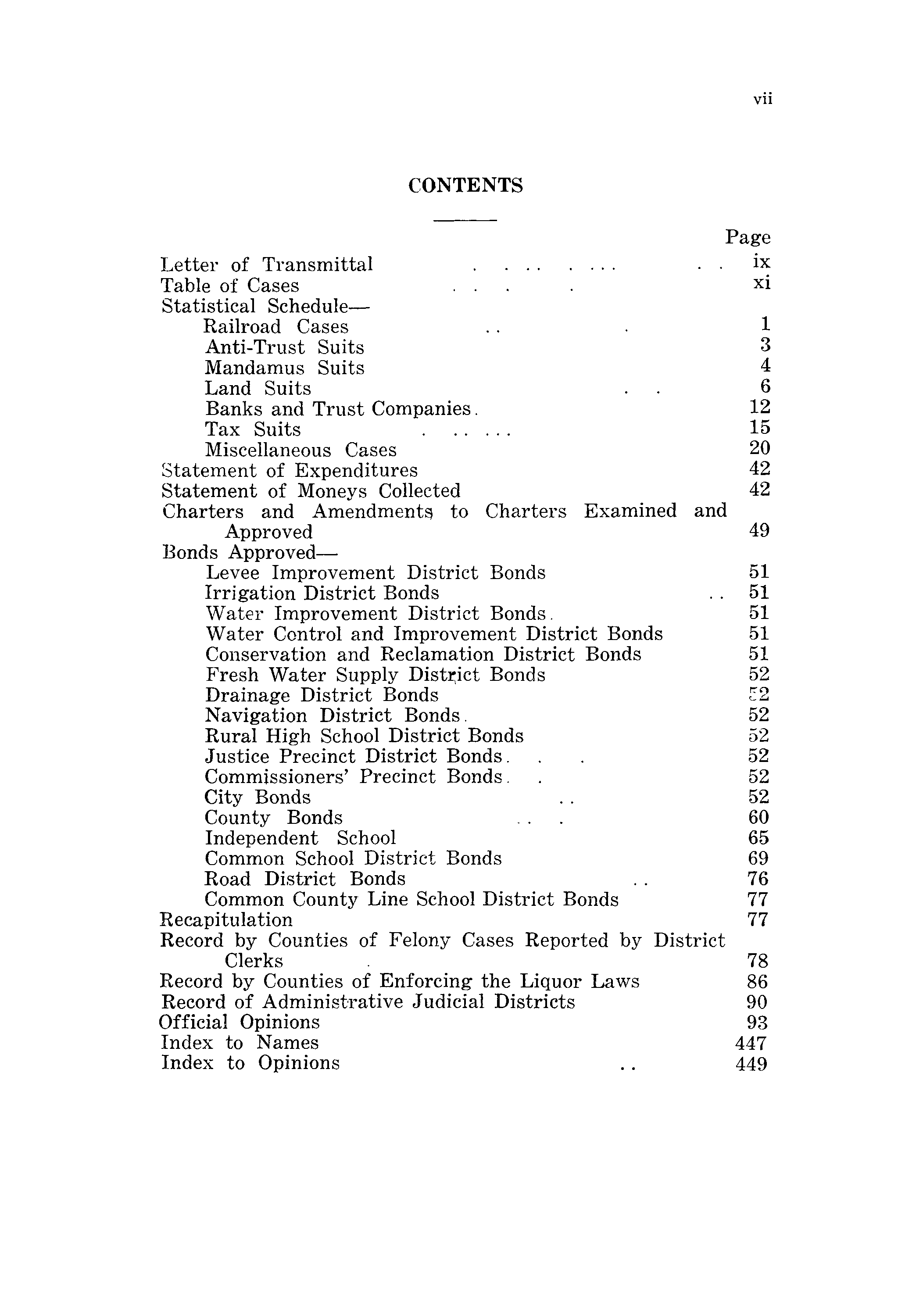 1928–1930
Robert Lee Bobbitt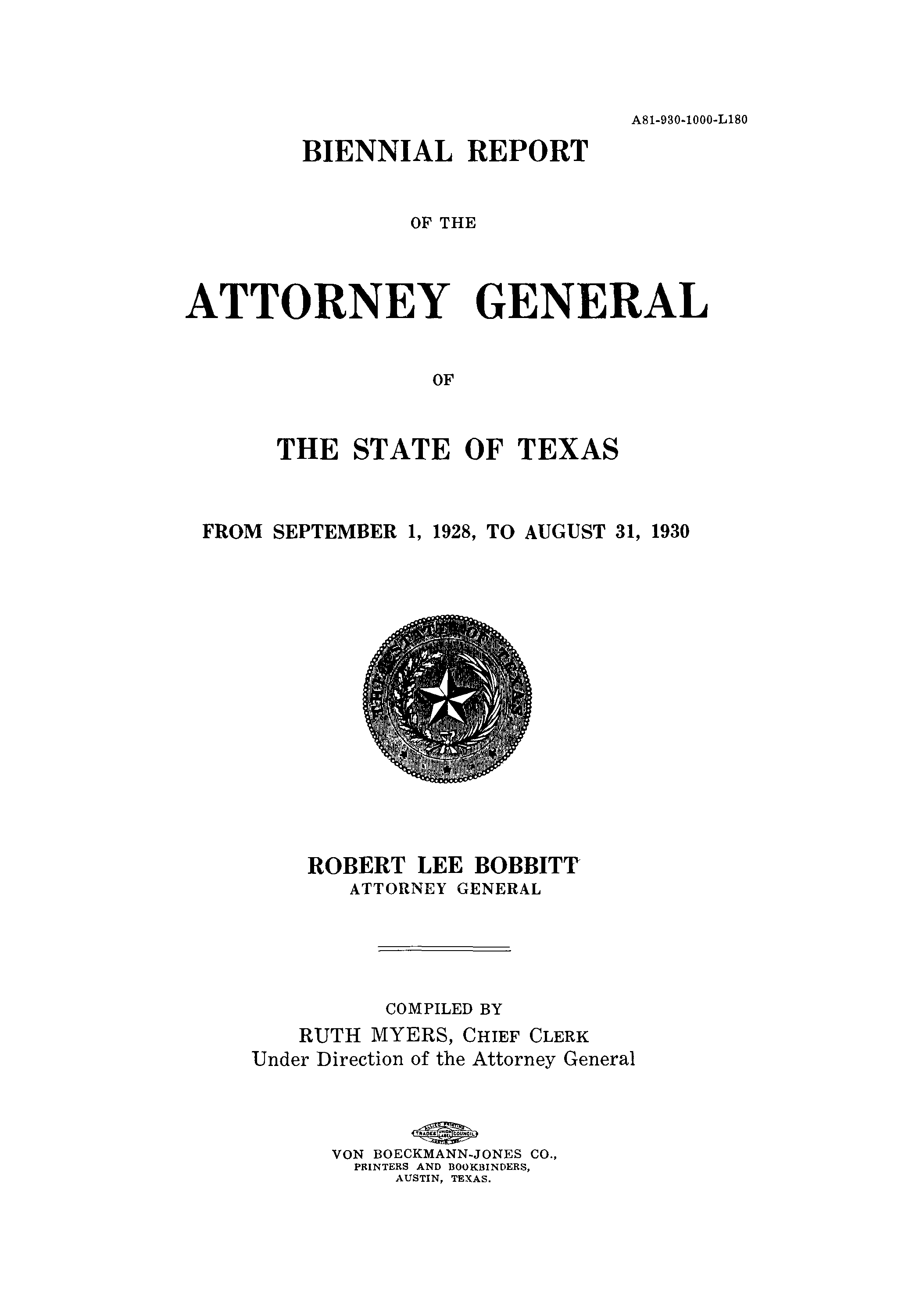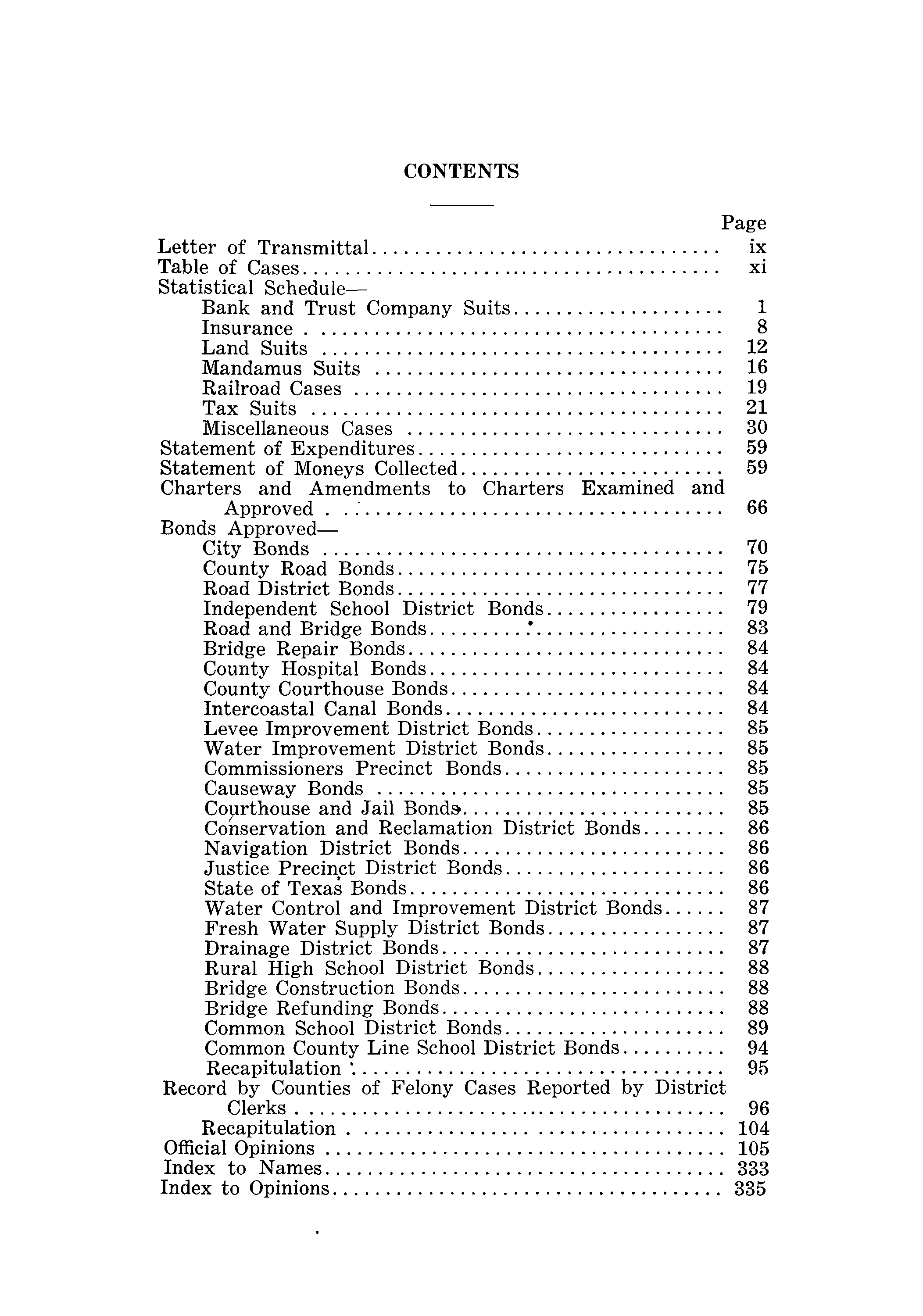 1930–1932
James V. Allred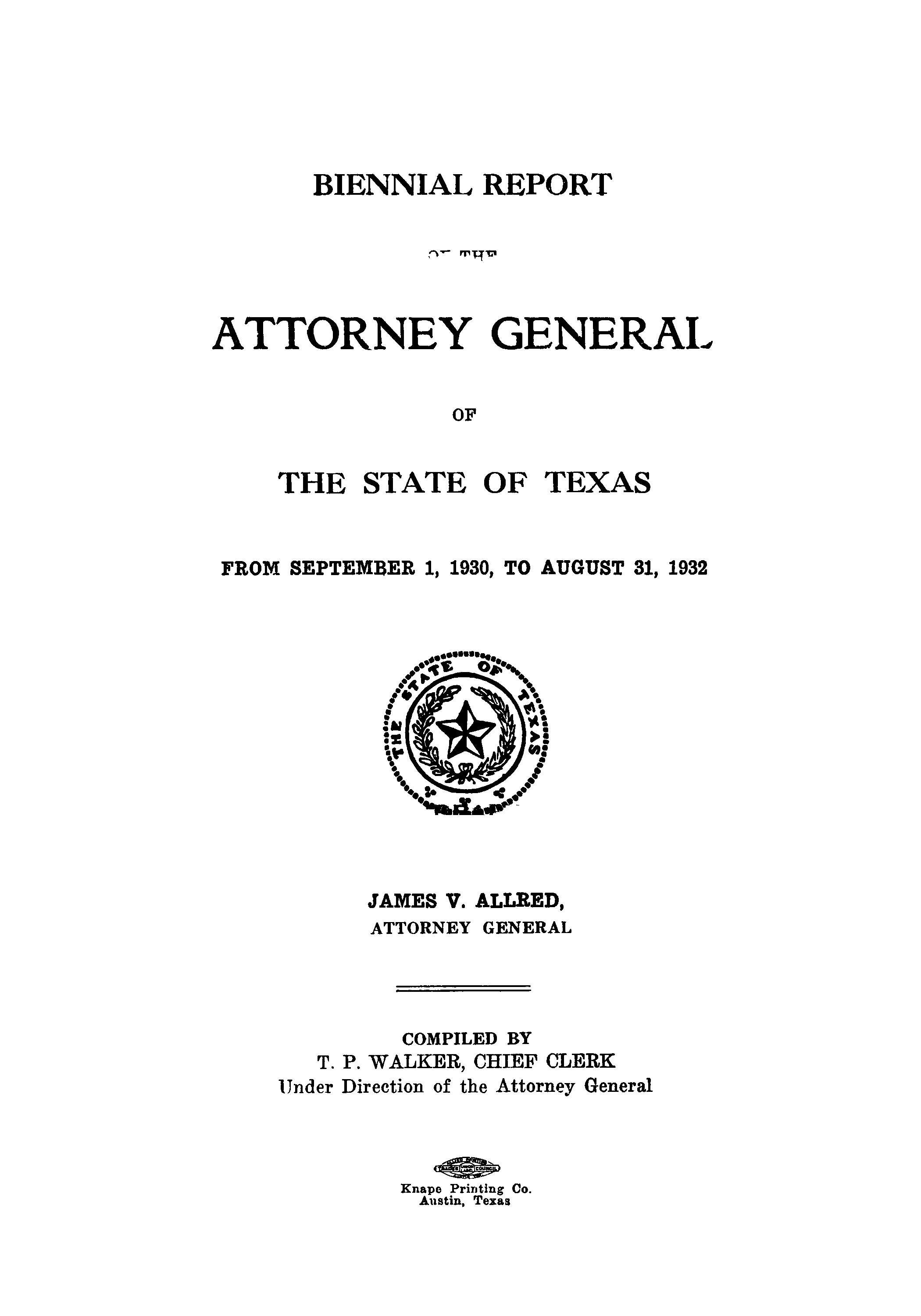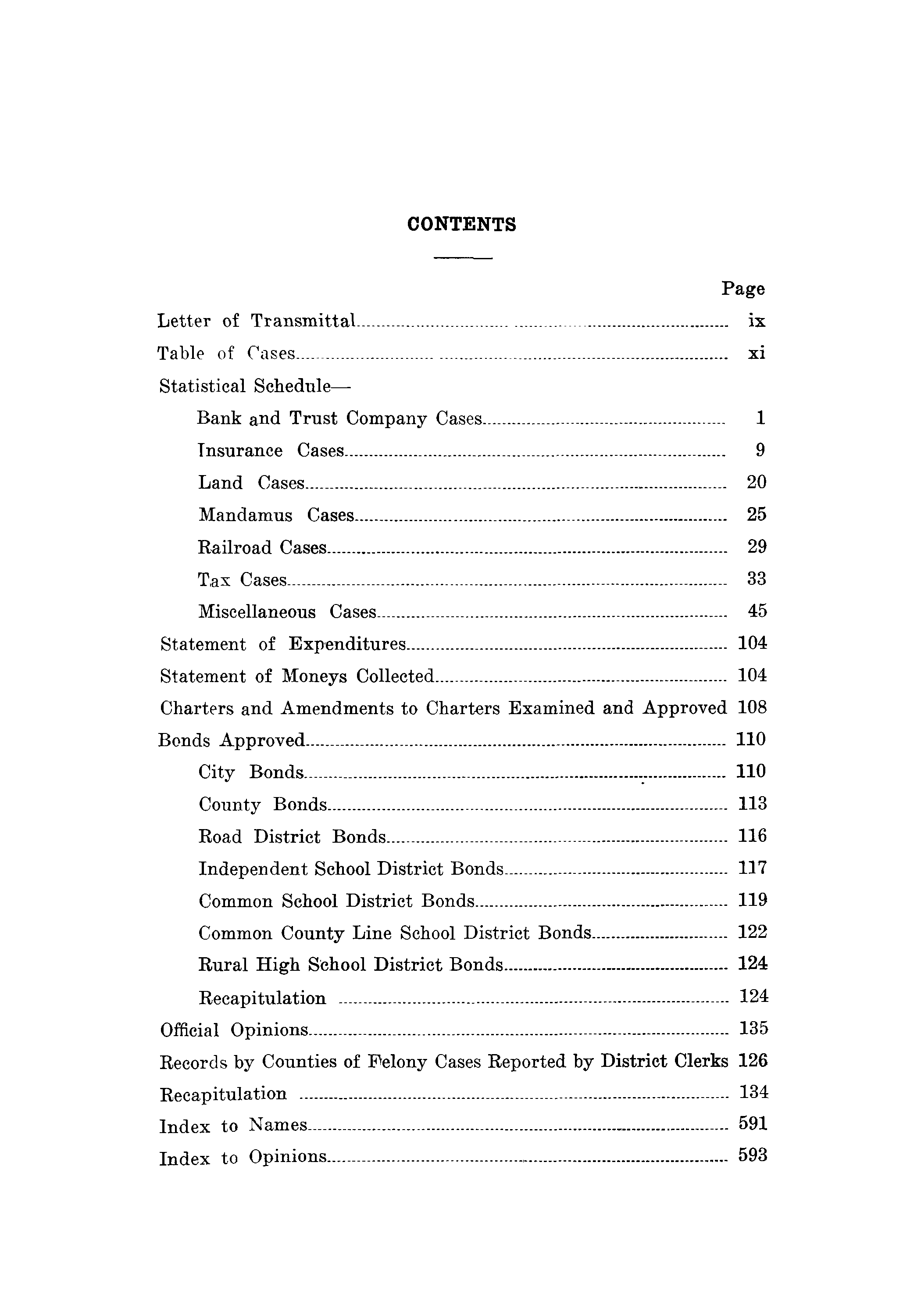 1932–1934
James V. Allred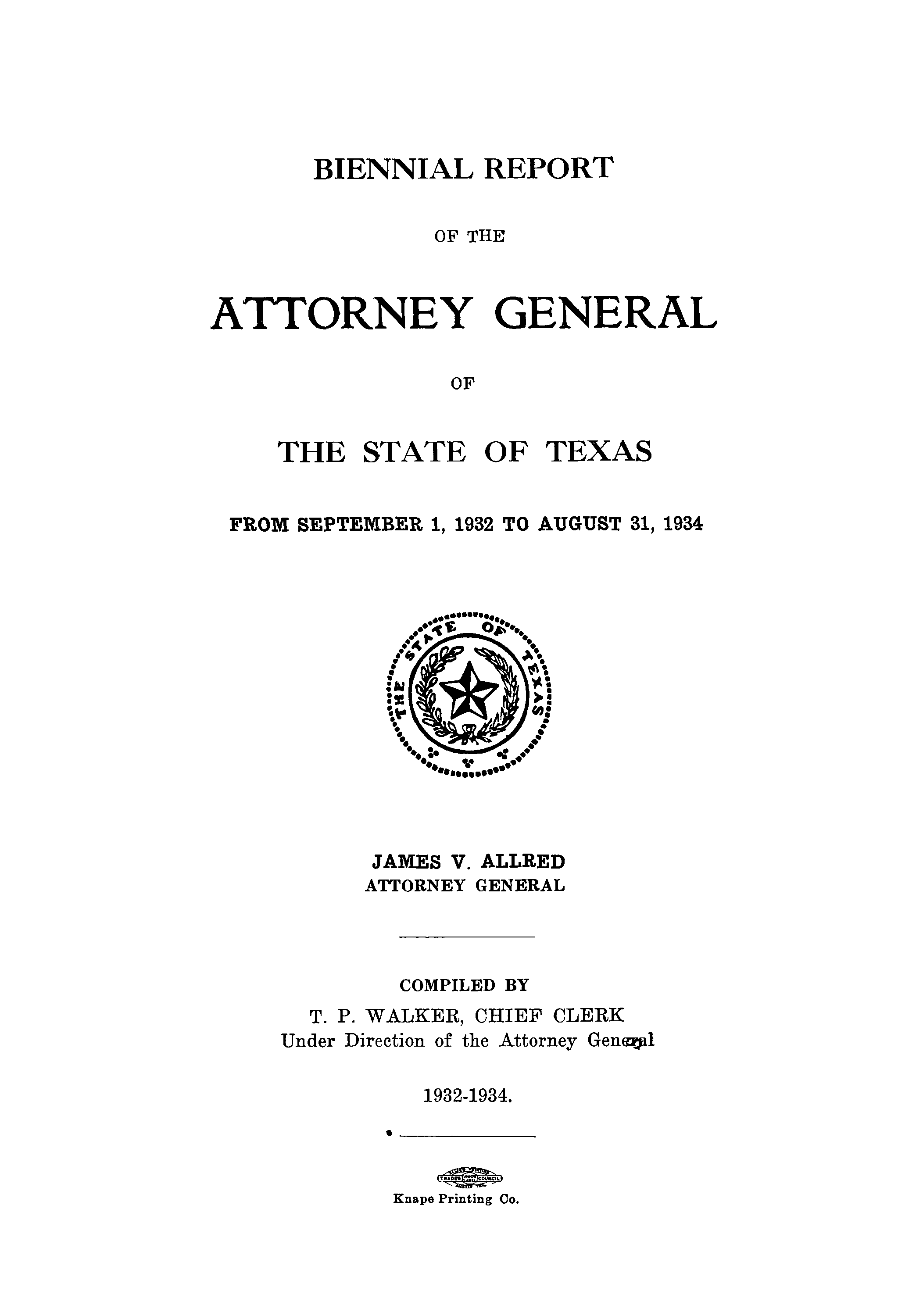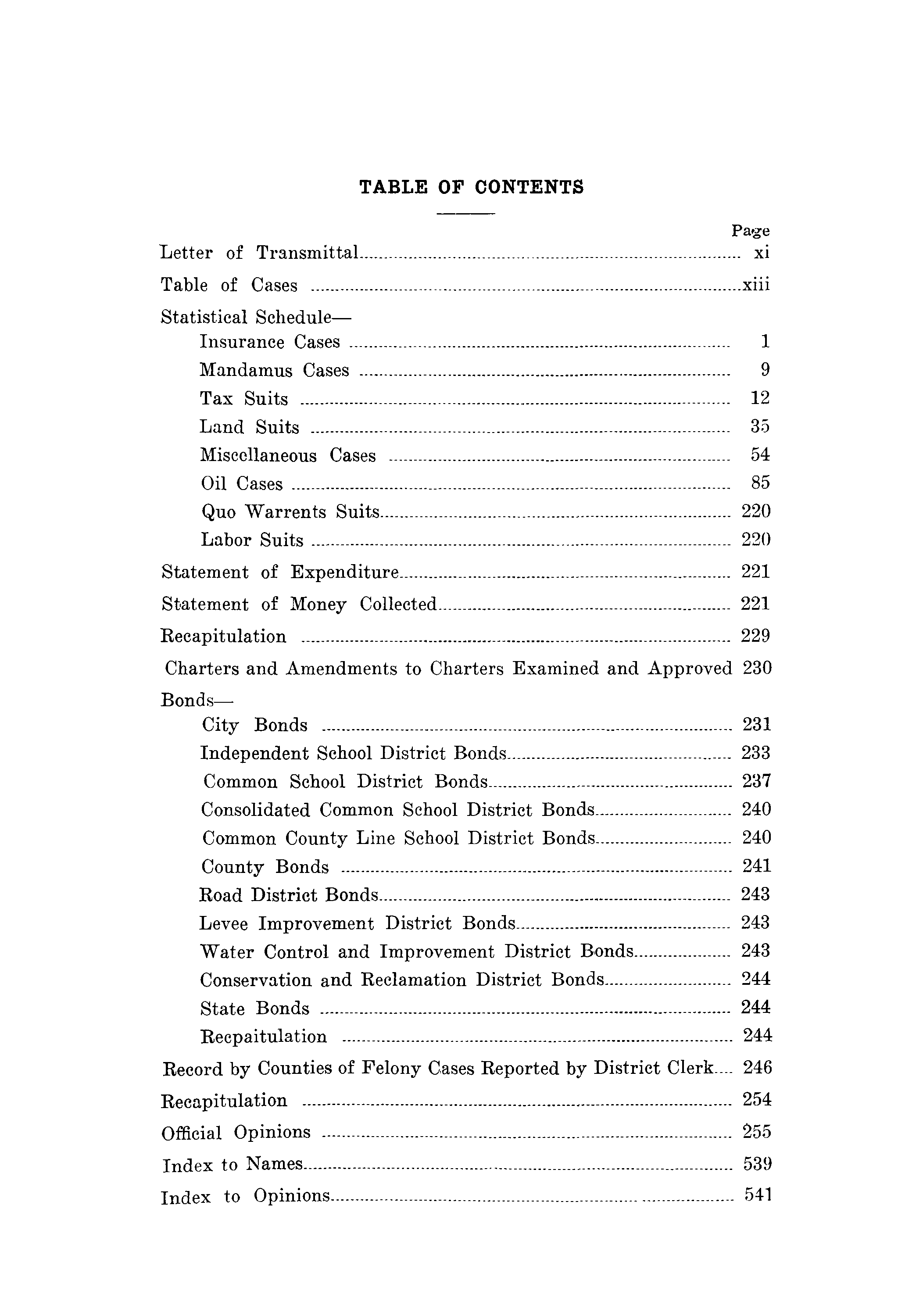 1934–1936
William McCraw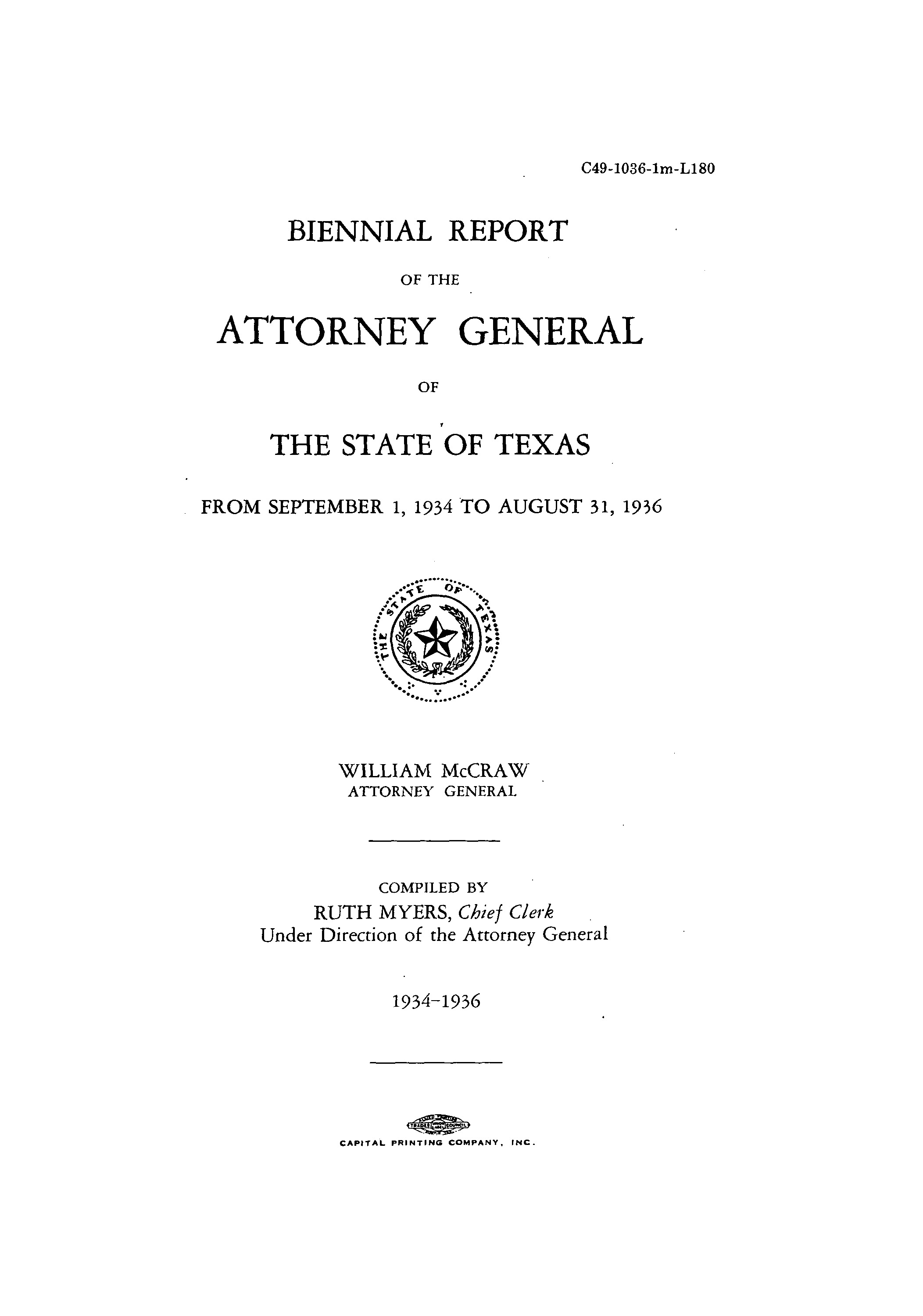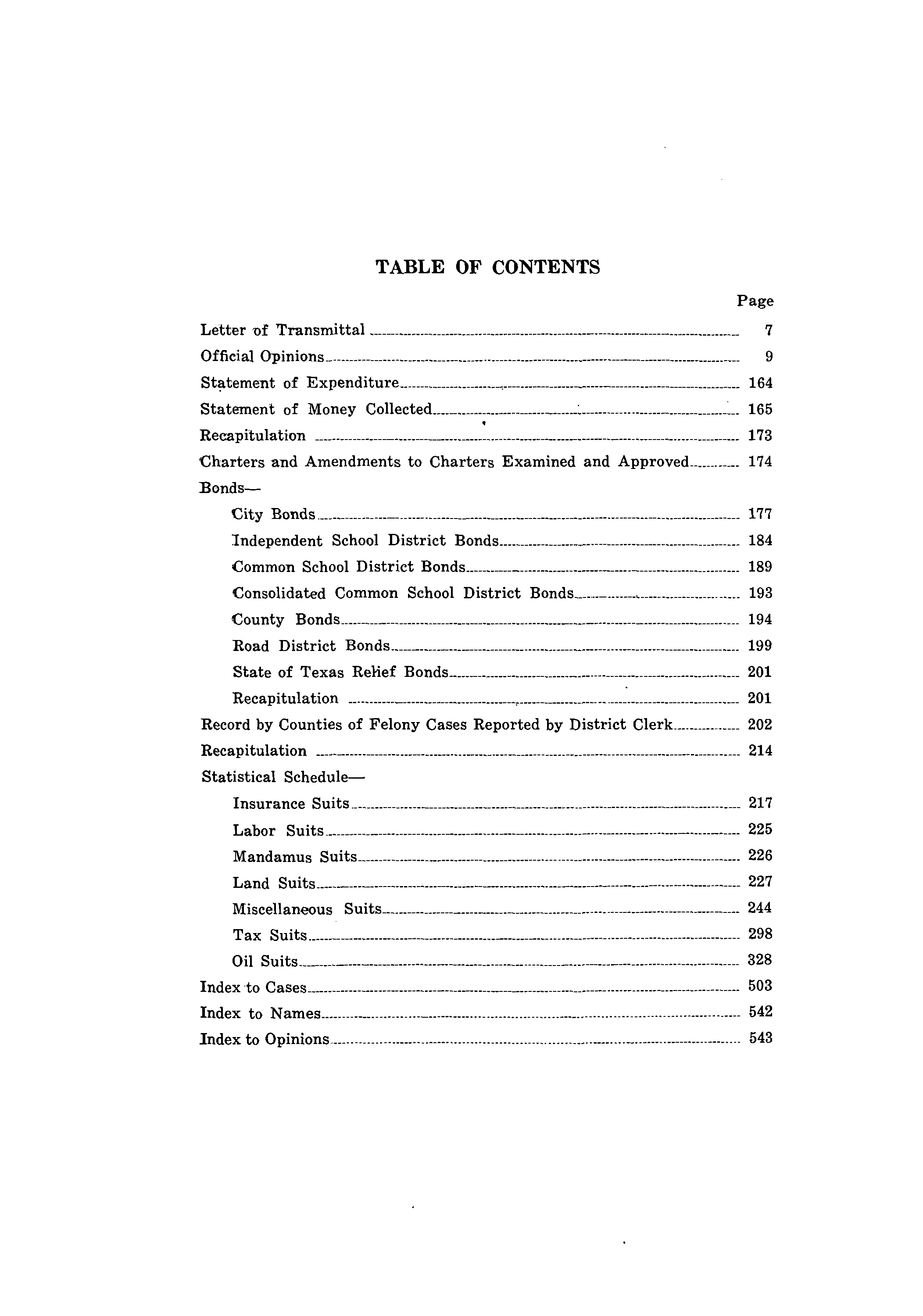 1936–1938
William McCraw