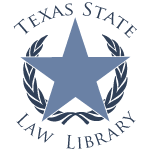 Monday, July 2, 2018
The State Law Library offers electronic access to the Gale Virtual Reference Library for Texas residents who have registered for a library account. This resource offers electronic access to legal reference e-books that can be used to quickly familiarize oneself with a particular area of law. Titles available through the library's subscription include:
Remember, if you have questions about these e-books or any of the other resources in our Digital Collection please don't hesitate to Ask a Librarian!