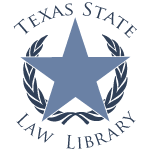 Monday, March 16, 2020
During the COVID-19 outbreak there are various types of legal problems that people may encounter. The State Law Library has created a Disasters and Emergencies research guide to help assist Texans in navigating some of those issues.
Our guide includes:
Remember, if you have questions while the library is closed to the public please don't hesitate to call us at (512) 463-1722 or 1-844-829-2843 or Ask a Librarian!