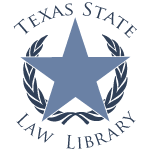 Monday, November 4, 2013
From the American Immigration Lawyers Association, this database is geared towards the practice of immigration law. AILALink provides access to AILA books such as the Kurzban's Immigration Law Sourcebook, AILA's Asylum Primer, Immigration Judge Benchbook, Essentials of Immigration Law, and Ethical Issues for Immigration Lawyers. Statutes, regulations, select case law, and agency interpretations and manuals are also available through the database. Over 200 agency-issued forms are included in PDF format, and users can fill out and save any of these forms.
AILALink is only available for use on the library's computers. Contact us at (512) 463-1722 or submit a question using our Ask a Librarian service for more information about AILALink and other available databases.