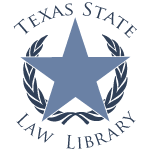 Monday, February 18, 2013
We are committed to providing access to all library patrons. Patrons using the library's computers and electronic databases have access to the screen reading software JAWS from Freedom Scientific as well as the screen reader NVDA. Patrons also have access to the screen magnification program MAGic.
For patrons interested in printed material, we have a ClearView+ Desktop Reading Machine which magnifies printed material. We also have a SARA CE, a scanning and reading appliance. This machine will scan a page from a book and begin reading it in seconds. Headphones are available. Please note that we are unable to provide training for these aids. Training can be obtained through the Texas Department of Aging and Disability Services.