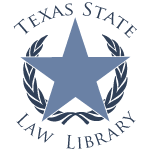 Monday, May 27, 2013
This practical one-volume book contains annotated appellate rules, commentaries, and common forms. Arranged in an outline format, each commentary chapter is broken down into logical topics to help you easily find the information you need. Likewise, the forms clearly specify the authority for the form and list cross-references to the commentaries, important notes, and suggestions for attachments.
All books in the O'Connor's series are similarly easy to follow and annually updated, making them popular choices for practitioners as well as pro se litigants. Other books in the library from this publisher include Texas Civil Forms; Texas Rules, Civil Trials; Texas Causes of Action, and many more. Contact us at (512) 463-1722 or submit a question using our Ask a Librarian service for more information.