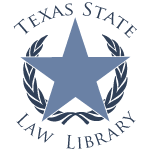 Monday, July 1, 2013
The Texas Practice Series provides comprehensive coverage of 28 areas of Texas law in a single source. Some of the available titles in the series include Guide to the Texas Rules of Evidence, Texas Consumer Law Handbook, Handbook of Texas Family Law, Criminal Practice and Procedure, and Handbook on Texas Discovery Practice. Each title includes an analysis, explanation of the law, and practice information. The volumes are available to circulate for 3 weeks. They are also available electronically at the library through Westlaw (TX-PRAC). Please click here to check the library catalog for a complete list of all available titles in the series.
Contact us at (512) 463-1722 or submit a question using our Ask a Librarian service for more information.