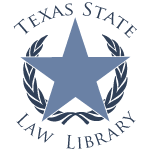 Monday, July 15, 2013
Composed under the auspices of the Texas Supreme Court Historical Society, this 2013 title is the first book-length history of the Texas Supreme Court published since 1917. Though author James Haley does discuss landmark cases and judicial philosophy, this narrative work emphasizes stories, drama, and the people who contributed to Texas' legal history in the first 150 years of statehood. This work differs from its predecessor not only in its coverage of the 20th century but also in terms of style. Per the Society, "Haley's narrative focuses on the personalities and judicial philosophies of the Court's justices as well as on the interplay between the Court's rulings and the state's unique history in such areas as slavery, women's rights, Prohibition, water law, and consumer protection."
For more information contact us at (512) 463-1722 or submit a question using our Ask a Librarian service.