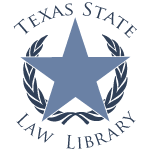 Monday, February 3, 2014
The second edition of American Jurisprudence Legal Forms is an excellent resource for state and federal legal forms. This set, containing over fifty volumes, features forms for most areas of civil practice. The forms are organized alphabetically by subject, and each chapter begins with a brief overview of the topic. Chapters also include model forms and form drafting guides complete with checklists as well as extensive references to legal encyclopedias. One of the more helpful features of this set is the loose-leaf binder service Federal Tax Guide to Legal Forms, which offers clause-by-clause examinations of tax problems frequently encountered in various legal and business transactions.
Contact us at (512) 463-1722 or submit a question using our Ask a Librarian service for more information about this title or other form books in the library.